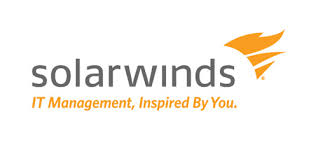 SolarWinds announced Wednesday that it has entered into an agreement to be acquired by Silver Lake Partners and Thoma Bravo, private equity firms.
Under the terms of the deal, SolarWinds stockholders will receive $60.10 per share, worth a total buyout of about $4.5 billion in cash. That price is about 43.5 percent higher than the closing price of SolarWinds' stock on Oct. 8, the day before it announced it was exploring strategic alternatives.
SolarWinds' board of directors approved the agreement following a "comprehensive review of strategic alternatives," according to a news release.
"This transaction recognizes the strength of our unique business model and provides our shareholders with immediate and substantial cash value at a compelling premium," Kevin B. Thompson, President and Chief Executive Officer of SolarWinds, said in a news release.
Becoming a private company will provide SolarWinds flexibility to executive on its long term plans, Thompson said.
The deal is expected to close in the first quarter of next year pending stockholder and regulatory approval.