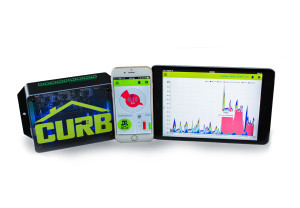 CURB, an Austin-based energy startup, announced Tuesday that it has closed on $1.25 million in seed stage funding form angel groups, strategic partners and Capital Factory.
The three year old company recently completed an Indiegogo campaign in which it raised nearly $118,000, more than 400 percent of its sales goal and sold hundreds of units of its energy monitoring device to consumers worldwide. CURB makes a monitor that tracks all electricity usage in a house and can help homeowners reduce their energy consumption and save money.
In addition, the company announced Eric Gould Bear joined the company as its Chief Experience Officer and joined its board of directors.
"Users and investors both recognize that CURB provides a better way to manage energy. Our over-subscribed funding round underscores this fact," Founder and CEO Erik Norwood said in a news release.