By SUSAN LAHEY
Reporter with Silicon Hills News

In early 2012, the Capital Factory office on the 16th floor of the Omni was a cavernous space housing only a few oversized bean bag chairs and a really cool conference room woven of branches. (That turned out to be infested with bugs and had to be thrown away.) But in a partnership between Capital Factory, General Assembly and the Austin Chamber of Commerce, the incubator/accelerator has become something like the nerve center of the Austin startup community. Other incubators, like Austin Technology Incubator, have been around a lot longer. But Capital Factory, with its Googlesque environs and ideal location, nailed the zeitgeist.
Today, Capital Factory has spilled into three floors: The 16th, the fifth floor co-working spaces with a hybrid of open areas and offices, and part of the seventh floor with individual offices, where the international program is launching. Nearly 120 companies have joined the accelerator program and hundreds more from all over the world apply each month. Companies engage with the program an average of six months to a year, though, Gordon Daugherty, Accelerator Director, said they never really "graduate." If a company wants to reconnect with mentors or seek funding for future rounds, they're encouraged to do so.
Life in the CF Accelerator
On the first Friday of every month, except for March, December and August, Capital Factory mentors interview a handful of companies that set themselves apart from the pack. By Monday, the five-to-10 who are chosen receive invitations to join. Companies that joined in the latest bout are Authors.me, a platform that helps writers submit book proposals strategically to agents and publishers who might be interested in their work; PopUp Play, which will launch at the end of October, that allows kids to design their own modular cardboard play sets on line—castles and ginger bread houses—that kids can then color, play in, and interact with other digital elements like catapults; Trago is a smart water bottle interface that uses the cap on the bottle to measure your hydration levels as well as the number of plastic bottles you've avoided using. ROIKOI is a recruitment referral system; Assist 2 Develop is a freelance marketplace for hardware product development professionals; Rappora is a home care team coordination tool; and HuntingLocator is a service to connect landowners hunting guides and outfitters with hunters.
"Being an entrepreneur is hard, period," said Monica Landers, founder of Authors.me. "(The accelerator program) creates the support structure you need from a peer standpoint, an experiential standpoint. If you have holes in the team, you can fill those holes here…. Each startup is completely different in its makeup, its goals, what it has achieved so far. There's support for each kind of business and group."
"If you're trying to solve a problem, usually someone in the room has already solved it," said Bryan Thomas, cofounder of PopUp Play. "You all kind of know a little bit about what each other are going through. Today at lunch we were talking about something and it turned into this help session for one startup. We spent, like, 45 minutes. I can't tell you how many times I've had Eureka moments talking to these people…. You start talking and they say 'I know exactly what you're thinking and this is what my recommendation is to you and they've completely nailed it. You can take the advice or leave it, but at least it's good advice."
The Accelerator focuses on areas where its mentors have expertise. "We can put a dotted line around certain communities of interest," said Gordon Daugherty, Accelerator Director. "We have eight or ten health tech startups, we have real estate startups, marketplaces, education tech…. Sometimes it happens opportunistically. We had a life sciences company that had a software component and we knew we could help (the founder). That attracts other mentors with life sciences experience that will attract other startups. Three cycles ago we had our first true life sciences startups."
In joining the accelerator, startups give up two percent equity in their companies. They have the opportunity to convince two of the 120 CF partners to invest $25,000 each into their companies and if they're successful, CF will match that with a $50,000 investment. Plus Silverton Partners and FLOODGATE will each invest $25,000. There's an opportunity for more investment down the road. So far, CF isn't able to predict what kinds of exits or returns will be generated but feels its unique model will demonstrate advantages.
"Since we've only been running the current version of the program for 2.5 years and only making our matching investments for about two years, we aren't yet expecting many exits," Dougherty said. "We've had a few so far but won't officially disclose them to our limited partners for another week or two when we publish our first half financial report."
"Most meaningful exits take 5-10 years at least," said Joshua Baer, cofounder of Capital Factory. "Some of the first companies we invested in like Sparefoot.com and WPEngine.com have raised tens of millions of dollars and are worth hundreds of millions, but they aren't an exit yet.
The companies that have exited are generally ones that were acquired before they got that big. Some public examples are Keepstream, Infochimps, CSC, Zing, BigCommerce, and Kenguru, KLD Energy. We are so early stage that we don't try to calculate returns ahead of time. Many of us have bootstrapped businesses without funding so we are comfortable with a broad range of businesses. But we might tell you that your fundraising goals are unrealistic because of the market size/scale."
CF's Role in Austin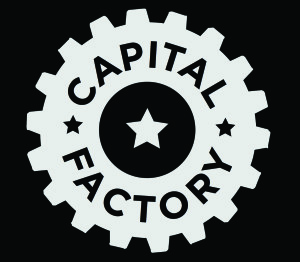 While other incubators and accelerators have moved into town and made their own marks—Tech Ranch was founded a year before Capital Factory—such as Incubation Station, Techstars, DreamIt Ventures and International Accelerator, Capital Factory has joined SXSW as a kind of lightning rod drawing attention to the Austin entrepreneurial ecosystem. At times that lightning rod quality has generated hushed criticism. Austin is a town that prides itself on a supportive "All boats rise" culture, and when some boats rise several stories higher than others, there's some grumbling.
Dougherty said Capital Factory doesn't see itself in competition with other incubators or accelerators. There are more than enough great ideas to go around and each of the incubators has its own style and flavor of mentorship and education.
Michele Skelding, SVP of Global Technology and Innovation for the Austin Chamber of Commerce cited Capital Factory's culture of opening itself up to the community as part of its success.
"We have an awesome active and collaborative ecosystem here, with our creative class, entrepreneurs, proximity to a tier 1 research university, and growing access to early stage funding," she said. "Capital Factory supports a ton of programming and community events. They encourage everyone to come to the table and that's a huge strength."
"We do have discussions about where do we take this next?" Dougherty said. "There is a sense of stewardship but also the message that we're not in competition with other things going on in town. Austin is a collaborative culture anyway and that's hugely beneficial for the city. We have the pleasure and the pride of being one cross-section of that ecosystem."