By SUSAN LAHEY
Reporter with Silicon Hills News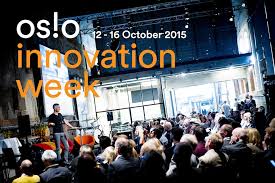 Oslo, Norway, is the home of Edvard Munch's The Scream, the Viking Ship Museum, and a growing innovation conference where, this October, some intrepid central Texas startup will get the opportunity to pitch against contenders from Hackney and several Nordic countries, all expenses paid.
Capital Factory is organizing and hosting the event with Oslo Innovation Week October 12-16. Pitching companies have to apply fast because the six companies chosen to pitch will do so October 7th at Austin Startup Week and the winner will have to be in Oslo five days later.
Any startup in the five county area that meets the criteria can apply. That means companies in the tech/software/IoT/ 3D printer kind of arena who are less than three years old, have not had a series A and have gained some traction in Europe.
"There are no space or vertical restrictions at all," said Fred Schmidt, Capital Factory's Director of International Affairs who orchestrated the competition with Oslo Innovation Week. I already know about 10 companies at Capital Factory who would fit the bill, but this will give us a chance to offer exposure to companies we may not even know about."
The winning company will pitch against others in the final round of the OIW event called "100 Pitches." Prizes have not been announced but, Schmidt said, this is an opportunity to make more connections and possibly gain investment from Norwegian investors.