H-E-B, the largest grocery retailer in Texas, is partnering with Instacart to deliver milk, bread, eggs and other groceries to people in Austin and Houston in an hour.
"Don't have time to come to H-E-B? No problem. We'll bring H-E-B to you with Instacart," Jeff Thomas, vice president and general manager of VP Central Texas at H-E-B, said in a news statement. "Instacart's ability to deliver on-demand clearly matches our focus of making our customers' lives better. We are excited to offer a larger assortment of H-E-B items to customers in Austin and Houston."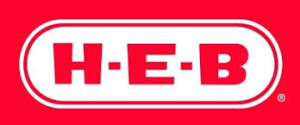 H-E-B, based in San Antonio, is not yet providing the service in its hometown.
Instacart, based in San Francisco, is one of the fastest growing grocery delivery services in the country. It contracts with personal shoppers who deliver groceries to customers within an hour.
Instacart is offering free delivery and $10 off the first order for new customers using the promo code HEBLOVE through Sept. 30.
H-E-B, with sales of more than $22 billion, operates more than 360 stores in Texas and Mexico.