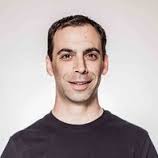 Techstars has hired Amos Schwartzfarb as its new managing director of Techstars Austin.
Schwartzfarb takes over from Jason Seats, who is still with Techstars and will remain in Austin. Seats is one of the managing partners of Techstars $150 million venture capital fund. He is dedicating all of his time to that role.
Schwartzfarb is no stranger to Techstars Austin. He has served as mentor to all three of the Techstar Austin classes. He has also founded several companies and has expertise in sales and business strategy in the software, digital, advertising and entertainment industries.
Previously Schwartzfarb served as head of customer development at Joust. Before that, he was vice president of customer development at BlackLocus, which was acquired by The Home Depot in 2012. He was co-founder and served as Chief Operating Officer of mySpoonful, which was acquired in 2011. Before that, he was an executive with Business.com, which was acquired by RH Donnelly in 2007. He also spent five years at HotJobs.com.
Schwartzfarb said it energizes him to work with startups and entrepreneurs.
"Founders have a deep belief that they can turn a really good idea into something that is a business," Schwartzfarb said. They go through a thousand micro iterations before they get there, he said, but the key is getting people to believe, early on, that the vision is achievable.
And timing is really important, Schwartzfarb said. An idea can be really good but the market needs to be ready for it.
"When I first moved here – it's only been eight years – but it seems like it's been a long time – it's an open community, people are nice and I wanted to be as much of a part of that as possible," Schwartzfarb said. "That translates into this role. I get to actually help bring great companies to Austin to grow and become great businesses."
That's all possible under the Techstars brand, he said.
"My hope is that I'm able to take what Jason has done and add to it to continue to grow this community and continue to be on the forefront of the current startup community," he said.
In the next few weeks, Techstars Austin will begin accepting applications for its next class, which will kick off in February. Schwartzfarb's network stretches from coast to coast and he's hoping to find some of the most exciting new companies to join the next class, he said.
"I think we're going to see a lot of high quality companies come through," he said. "We're looking to continue to do great things in town."
Schwartzfarb also answered a few questions via email to get to know him better in his new role as managing director of Techstars Austin.
Q1. Why did you move to Austin?
A. In 2007 I was living in LA and had been traveling to Austin for business since 2000. My wife and I were looking to leave LA before starting a family. We visited several cities all over the country and then came to Austin for a long weekend. It took us under 24 hours to realize this would be our new home. There were several draws to Austin at that time. The biggest two were the, then up-and-coming, start-up scene and how incredibly family friendly Austin seemed (coming from LA). My wife and I also love the outdoors and live music and, of course, Austin has an abundance of both.
Q2. What is your favorite thing about the city?
A. There are so many things I love about Austin. My " favorite thing" has changed from time to time since I first moved here and currently it's the people. There seems to be this persistent high-energy theme of " let's continue to push limits and kick-butt" that everyone has. Whether you are in the start-up world, or a musician, a foodie or a cyclist, everyone here has a ton of passion, focus and dedication for the things they love. It seems like everyone I meet wants to take an active role in Austin's future through their passions. There is a real vibrancy in Austin and it's infectious! That is why we keep seeing Austin show up on all the "best of" lists and why I think we will continue to see Austin flourish for many, many years to come.
Q3. Why did you take the job as director of Techstars in Austin?
A. I love working with early stage companies and helping them reach their full potential. For this reason, when Techstars launched in Austin I became a pretty active mentor. Over the past two years I have become increasingly impressed with the Techstars organization overall. When I was approached about the role it was a very easy decision in that I would have the opportunity to work with such a great company, doing what I loved while also contributing to the future growth of Austin!
Q4. Why is Techstars important to Austin?
A. Austin has an amazing start-up scene that continues to grow. Techstars plays an important role in that as a local accelerator we are also part of the global Techstars ecosystem. We have a very strong network that enables us to provide deep support and unique opportunities to our companies which ultimately contribute to Austin's future growth.
Q5. What are you looking for in the next Techstars Austin class?
A. Obviously I'm looking for ideas with big potential but beyond that I'm looking for solid teams that are genuine, passionate and honest with themselves. I don't have a bias towards a specific sector but the concept has to resonate with me. I want to feel like, "yeah, that needs to exist" and then believe this is the team that can make it happen.
Q6. Do you have any advice or tips on how to get into Techstars Austin?
A. Get your application in early. Make yourself stand-out. And tell a really good story. If you know someone associated with Techstars in any city have them endorse you. At the end of the day you need a good idea and solid team.
Q7. What is your favorite coffee house in Austin?
A. Mellow Johnny's/Juan Pelota. Great coffee and I get to stare at bikes between thoughts.
Q8. What do you like to do when you're not working?
A. When I'm not working I keep it pretty simple. I spend a lot of time with my family biking, hiking and climbing. My wife and daughters are all high energy and I just do what I can to keep up! I also spend some time biking with friends and I try to catch some live music whenever I can. I know this seems pretty par for the course in Austin and it definitely runs true in our house.