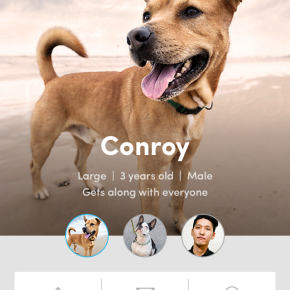 A social networking app for dog owners made its debut in Austin this week.
It's BarkHappy, a location based meet up and search app, for dog owners. The app, which is available on Android and IOS devices, lets dog owners discover other dogs in their area through geolocation. The app lets dog owners arrange meetings so the dogs can socialize.
BarkHappy also lets dog owners find dog friendly places to visit such as restaurants, bars, hotels, parks and more through an interactive map.
"We believe dogs are happiest when they're out being social with their humans and meeting other dogs," Ninis Samuel, founder and CEO of BarkHappy, said in a news release. Samuel's adopted dog, Kerby, served as inspiration to launch the service that focuses on creating an active social lifestyle with your dog.
Dog owners can create profiles for their dogs on the app. The app also sends daily matches for their dog of potentially compatible pups.
BarkHappy plans to launch in other cities in the future.
BarkHappy isn't the only app tackling the dog socialnetwork. Others include Pack, DoggyDatez and 3MillionDogs.com.