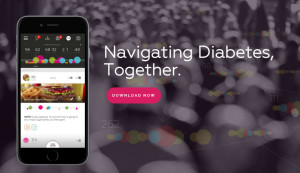 Informed Data Systems, which makes the One Drop diabetes tracker app, announced Wednesday it has received $8 million in funding.
RRE Ventures led the Series A round.
The Austin-based startup plans to use the money to expand the development of its One Drop diabetes management software, hardware and services platform and on marketing and sales.
As part of the funding deal, Stuart Ellman, managing partner at RRE Ventures, will join Informed Data System's board of directors. Other investors included BoxGroup, Launch Fund, Capital Factory and Neu Ventures.
Jeff Dachis, co-founder of RazorFish and formerly with Sprinklr and Dachis Group, founded the company. He has diabetes and he saw a need in the marketplace for a platform for diabetics to track data affecting their disease and health, according to the company's website. Diabetes affects nearly 10 percent of the U.S. population or 30 million people, according to the Centers for Disease Control.
"Diabetes is a data-driven disease. Despite incredible advances in mobile computing, big data, and the quantified-self movement, healthcare is one of the last areas to see any benefit from the advances digital technology has provided," Dachis, CEO and Founder of One Drop, said in a news release. "It's time to change this."
The One Drop app is available for free download for iOS and Apple Watch.