By SUSAN LAHEY
Reporter with Silicon Hills News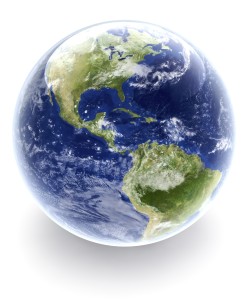 The thing that makes Austin a great town for an international startup, according to Jean Belanger of Pruf Technologies who moved his Montreal company to Austin in 1994, is the character of the place.
"The geography here is not spectacular," he said. "Montreal is a more beautiful city than all the other cities in Texas put together. But people here get things done. People here don't look for excuses and don't look for government to solve their problems. They believe they're supposed to solve their own problems. People who come here come to do things and the people who have been here got things done."
Belanger was speaking on a SXSW panel called Austin, the New Gateway for International Startups. About 60 people were in the audience, many of them entrepreneurs from other countries. They heard testimonies from Dr. Ann-Christine Langselius, co-founder of Miraculum Applications, a Swedish native who was living in Germany and moved to Austin in July with her three children knowing no one but the real estate agent. She told the kind of story one commonly hears about talking to an Austinite on the plane on the way here about her concerns for finding a good track program for her son and having her plane-mate connect her with star athlete and track coach Gilbert Tuhabonye that day.
Since she moved to Austin, she said, she's been welcomed into a number of networks, made relationships with patent attorneys and connected with incubators.
"I haven't met any obstructions yet," she said. "A lot of the people who are here moved here and they know what it is to come to a new place. There is a spirit of abundance. People who are caring. That creates more opportunities for everyone."
George Koutitas, CEO of Gridmates of Greece, said starting a company was all about moving out of your comfort zone but that Austin was the comfort zone outside of the comfort zone.
He has been in Austin only seven months, he said, and chose Austin because of the cost of living relative to other U.S. tech hubs. But he has had no difficulty connecting and finding angel investors to fund his company.
During the question and answer period, some participants asked about the drawbacks and Austin's two perennial issues—crazy transportation and lack of venture—emerged as issues. Belanger agreed about the transportation but said that people in Austin needed to accept that Austin is not a financial center and finding big money would require reaching outside of town. If they don't want to do that, he said, they don't have to. But they shouldn't "bitch about it." Silicon Valley, he acknowledged, is a financial center. But if you don't have a billion dollar opportunity before you, you will get lost in the shuffle. Not true in Austin.
Investor Christopher Shonk spoke up and said anyone in Austin could get one meeting with a billionaire. But if they come back in three months and haven't changed their decks or acted on advice, they're done.
"You can't just lie around on bean bags and drink Diet Coke and complain about not getting funded," he said.
Few of those who asked questions were entrepreneurs considering moving to Austin. International opportunities, visa issues and opening Austin as a global city is a big focus for SXSW 2015.