By Laura Lorek
Reporter with Silicon Hills News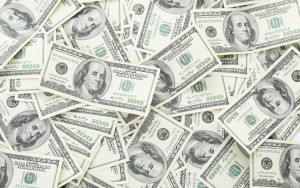 The funding landscape for startups in Central Texas has changed dramatically in the last five years.
New firms have launched like LiveOak Venture Partners in Austin and the Geekdom Fund in San Antonio.
And old firms have faded away like Austin Ventures, the big daddy of Austin's venture capital firms.
Earlier this year, Austin Ventures reported it would not be raising another fund.
And Fortune Magazine published an article titled "The Death of Austin Ventures."
"For decades, Austin Ventures was more than just the largest and most powerful venture capital firm in Texas. It was one of the largest and most powerful venture capital firms in the world," according to the Fortune article. "But now it's a zombie, slowing decaying into little more than a memory."
Austin Ventures raised its last fund of $900 million in 2008.
And while overall venture capital deals in Austin have been on the rise, Austin Ventures' participation has been on the decline, according to CB Insights, a venture capital research firm.
"In 2010, Austin Ventures accounted for 15% of new investment deals in Austin but, five years later, that figure had fallen to 4%," CB Insights reported.
Despite Austin Ventures' pullback, overall, venture capital funding is on the rise. Venture Capitalists nationwide invested $48.3 billion in 4,356 deals in 2014, up 61 percent in dollars and 4 percent increase in deals, compared to 2013, according to the MoneyTree report by PricewaterhouseCoopers and the National Venture Capital Association, based on data from Thomson Reuters.
Austin had 114 deals, which raised $620.5 million in venture capital last year, and San Antonio had nine deals with $109.5 invested.
"The change at AV isn't failure, it's evolution," Joshua Baer, founder of Capital Factory, wrote in a post on Medium.
Other funding diversified sources have taken root in Austin to fill the needs of tech entrepreneurs looking to launch ventures. A few of those sources are listed below.
Equity-based crowdfunding – The Texas State Securities Commission has approved several new portals that allow entrepreneurs to raise money directly from the public for their ventures. Mass Venture in San Antonio is the first portal to receive approval. It focuses on real estate investment. The state has approved two other portals: Crudefunders and TruCrowd, both are based in Houston.
Central Texas Angel Network – one of the nation's top five most active angel investment groups. CTAN's investments range from $250,000 to $2 million or more. CTAN has invested more than $45 million in more than 100 companies since 2006.
LiveOak Venture Partners – Focuses on early stage tech startups throughout Texas with its $100 million fund. Its minimum investment is usually $250,000.
Silverton Partners – an Austin based company that mostly invests in tech companies. It has a partnership with Capital Factory to provide select Capital Factory accelerator startups with funding. Silverton generally invests between $200,000 and $2 million.
Geekdom Fund – a new fund, launched this year, has raised nearly $3 million to invest in early-stage tech startups in Austin and San Antonio.