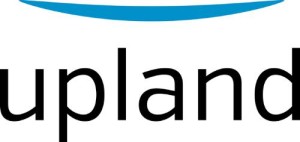 Upland Software, a cloud-based software maker, Wednesday announced the promotion of Tim Mattox to president.
Mattox previously served as the company's chief operating officer. He will retain that role along with assuming the duties of the president focused on customer experience strategy and vision.
"With his in depth corporate strategy and operations expertise, Tim has been instrumental in establishing systems and processes that are creating a solid foundation for our company growth," Jack McDonald, Chairman and CEO of Upland Software said in a news release. "As Upland continues expanding, I am excited that Tim will be focused on our customers receiving the utmost quality, value and service from their investments in Upland's offerings."
Mattox joined Upland last year. Before that, he worked at Dell for about 15 years as an executive focused on strategy, operations and marketing.
Mattox holds BS/MS degrees in electrical engineering and computer science from MIT and an MBA from Stanford's Graduate School of Business.
"Upland has the people and technology to create and deliver significant value to our customers," Tim Mattox, President and COO of Upland Software said in a news release. "I look forward to extending our commitment to customer success by making sure every organization and individual partnering with Upland has a positive and rewarding experience."