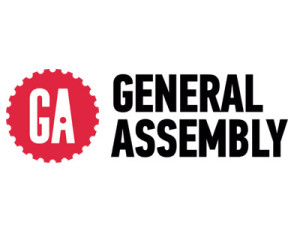 General Assembly, an educational instruction company focused on technology, business and design, has announced plans to open a new campus in Austin.
The company plans to begin offering students in Austin classes and workshop this month. And in early 2015, it plans to offer full-time immersive programs and part-time courses in topics such as web development, user experience design, business fundamentals, digital marketing, product management, data science and more.
The Austin campus is General Assembly's 13th location. It also opened campuses in Atlanta, Chicago and Melbourne this year.
"As a rapidly growing city with a burgeoning job market, world-renowned tech companies, and homegrown startups, Austin is a natural fit for our expanding portfolio of U.S. locations," Anna Lindow, general manager, campus education and operations, General Assembly said in a news release. "Our mission is to help people pursue work they love, and we feel Austin has the perfect mix of attributes to make this mission possible."
General Assembly's Austin campus will be located within WeWork downtown and will open in early 2015. While it is being built, GA will offer classes and workshops in various locations throughout the city. Part-time courses will begin in March, and full-time immersives will launch in April.