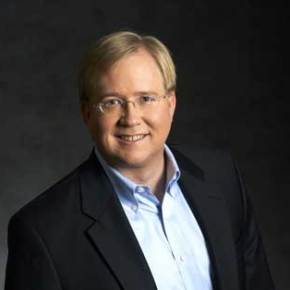 Rackspace Chairman Graham Weston has been bullish on his company since he made his initial investment to found the hosting company in 1999.
And now, he's investing even more in the San Antonio-based managed cloud company.
This week, Weston announced he has purchased $2.5 million or 58,400 shares of the company's stock on the open market on Nov. 18th, according to documents filed with the U.S. Securities and Exchange Commission.
And Weston plans to buy $2.5 million more in the company's stock during the next year.
"My willingness to invest in Rackspace expresses my belief in the company's future. I believe we can be the trusted partner to the rising wave of businesses who need help managing their cloud," Weston said in a news statement. "One reason for my belief is the strong traction that Rackspace has demonstrated. I'm also confident in the leadership of our new CEO, Taylor Rhodes, and in his commitment to delivering Fanatical Support to our customers."
Rackspace's shares, traded under the symbol RAX on the New York Stock Exchange, closed Friday at $44.92, up more than 1 percent. Its stock hit a new 52 week high, according to Tickerreport.com. Its 52 week low was $26.18.
Before the recent purchase, Weston held 13.2 percent of the company's outstanding common stock.