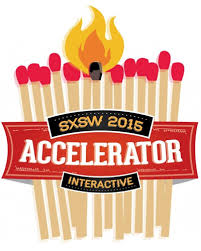 For the past six years, Chris Valentine has overseen the SXSW Interactive Accelerator competition.
During that time, he's witnessed a maturation of the Austin tech startup community.
"Last year was the best group from Austin so far," he said.
Five Austin companies made the SXSW Interactive Accelerator finalist list in 2014 and three more were named as alternates.
The five included EvoSure and Shelfbucks in the enterprise and big data category, sonarDesign in entertainment and content technologies category, and Op3Nvoice, now known as Clarify, and Plum, formerly UBE, in the innovative world technologies category.
Pitching for the SXSW Health Accelerator gave Spot On Sciences national and international press, said Jeanette Hill, the company's founder and CEO. It helped create a good buzz for our products, she said.
"The free press and coaching is invaluable for a bootstrapping start-up, and gaining the pro bono Interactive tickets were a very nice bonus, too," Hill said.
The SXSW Interactive Accelerator has gained a worldwide reputation for showcasing innovative new companies, Valentine said.
"Of the 257 companies who participated, 50 percent of them have received funding," Valentine said.
To date, companies participating in the SXSW Interactive Accelerator have received more than $1.78 billion in funding, not including grants, angel and seed funding, Valentine said.
Also impressive is the stat that big name companies like Google, Live Tree, Facebook, British Telecom, Huffington Post, Apple, Live Nation and others have acquired 12 percent of those companies.
The next SXSW Interactive Accelerator will be held March 14-15 at the Hilton Austin Downtown.
But the deadline to apply to participate is quickly approaching.
Startups have until midnight on Friday, Nov. 7th to submit an application, which costs $200 per startup.
Last year, the SXSW Accelerator received 500 submissions and selected 48 startups in six categories including enterprise and smart data, entertainment and content, digital health and life sciences, sociable, wearable and innovative world technologies.
"We don't' guarantee funding, but that's a big part of the competition," Valentine said. "We've had the top 20 VC firms in the country attend the event in the past."
Past judges and emcees companies included 137 Venture, Access Venture Partners, Andreessen Horowitz, Austin Ventures, Draper Fish Jurvetson, Google Ventures, Kleiner Perkins Caufield & Byers and many others.
The judges have included John Sculley of Apple, Tim O'Reilly of O'Reilly Media, Paul Graham of Y Combinator, Bob Metcalfe, inventor of Ethernet and professor of innovation at UT and many others.