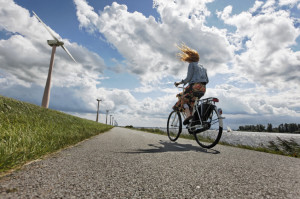 Spinlister, a bike sharing service, launched in Austin this week.
The company provides a peer-to-peer bike rental service. It already has more than 150 bikes listed on its site and plans to have more than 1,500 bikes actively listed by March of 2015. Spinlister is gearing up for the demand from big events like SXSW, Austin City Limits Music Festival and Formula One.
Spinlister competes against Spokefly, an Austin-based startup, launched in 2013 and provides a peer-to-peer bike sharing business. Spinlister, founded in 2012 and based in Santa Monica, Calif., has raised $2 million in seed stage funding, according to its Crunchbase profile.
Spinlist, which is available on the Web, via Android and iOS mobile apps, also encourages people to list their stand up paddle boards and snow or surf gear for rent.
"The sharing economy is making its way to Austin with services like HomeAway, Uber and Lyft to help meet this high demand, and Spinlister intends to join these peer-to-peer services to help put dollars back in residents' pockets by establishing a dense inventory of rentable local bike and paddle boarding gear," according to a news release.
"Austin is such a bike-friendly city that it made sense for us to invest and share our service here," Spinlister Chief Marketing Officer Andrew Batey said in a news release. "Many of our users around the world typically list their bikes because they want to promote cycling. It seems Austin's bike enthusiasts and Spinlister share the same core values: to encourage a bike-centric community. We look forward to being part of that community and appreciate the support we've already received from local leaders."