By LESLIE ANNE JONES
Reporter with Silicon Hills News
With nearly a decade of experience as a hairstylist, Hayley Groll has a loyal clientele and proven styling chops.
But she just turned 27 and her credit score is just okay. Securing a small business loan to open her own shop looked like a no-go until a friend pointed her toward Able.
Launched in July, Able's mission is to "empower main street entrepreneurs" like Hayley, to get a loan to build their businesses when traditional lenders have prohibitively high borrowing standards or sky-high interest rates.
Able offers a lower-cost loan by sharing the risk with backers that are sourced by the entrepreneur. In essence, Able amplifies what small business people are capable of doing with loans from friends and family: Applicants must source 25 percent of the loan amount themselves, and then Able provides the other three-quarters and manages the interest and repayment. Annual percentage rates for Able loans start at 8 to 16 percent, where other private lenders might charge 30 percent or more to the same borrower.
With the loan Groll received from Able, combined with contributions from two family members, a friend and two clients, she was able to purchase Shag Salon on South Lamar Boulevard in Austin when it went up for sale.
'The whole process is really simple. I don't have to deal with my clients or friends or family calling me every month wondering, 'Where's my money?'" Groll said.
Able's founders are Will Davis and Evan Baehr, formerly of the high profile though unsuccessful "mail disruptor" Outbox. Outbox collected mail from its users' mailboxes, scanned and digitized it, trading in the perceived annoyance of physical mail in favor of digital convenience. Ultimately, Outbox ran afoul of the USPS and proved prohibitively expensive.
Davis and Baehr had raised $5 million for Outbox. Some of their investors, which include Pay Pal cofounder Peter Thiel and Mike Maples of Floodgate, told them to reinvest the remaining funds to build something new.
The partners set their sights on the finance sector, which as they saw it, had yet to be transformed by the ethos of collaborative consumption in the way that companies like Uber and AirBnB have changed their respective sectors.
Their loan product is designed for growth financing. So entrepreneurs who have yet to generate revenue do not qualify. "We sit in the middle zone between start up and those that need a million-dollar loan," Davis said. "There are all kinds of companies in that gray area."
And they've retained their big-picture thinking from the Outbox days: Baehr says that they'd like to change the culture of secrecy around debt raising.
It's easy to find entrepreneurs on Twitter trumpeting the equity they've raised, but Baehr questions whether that should really be such a cause of celebration. "It should have a frownie-face hashtag," he joked. "Kudos to venture capitals for tricking people into celebrating losing part of their company."
Baehr and Davis see the backers who participate in their loans as people to be celebrated for helping build businesses in their communities.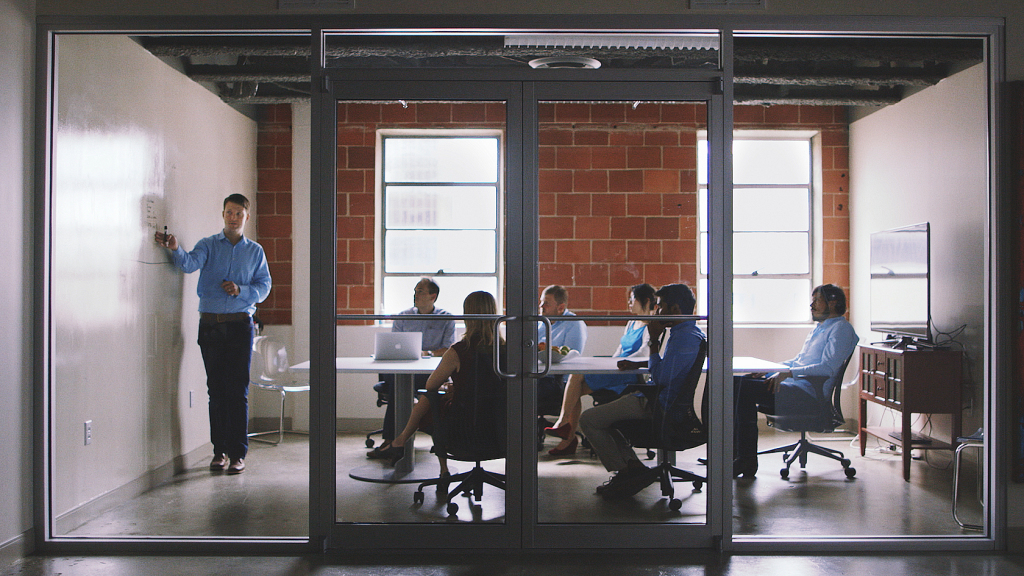 There's a social media component to Able's lending approval process as well. Applicants share their business' social media profiles with Able so that it can get a sense of the loyalty base and enthusiasm the prospective borrower possesses. Over time, Able's algorithms will predict the likelihood of business success based on their social presence.
Baehr equates this to the pre-Internet era when a small-town banker would go and eat in a restaurant several times, and also at its nearby competitors, in order to determine if the borrower had a good chance of success.
If there are two hair salons, for instance, and one has way more reviews and five stars on Yelp and the other has fewer reviews and three stars, betting that the first one will be successful is, in Baehr's words, "not that crazy of a hypothesis."
Presently, Able has 15 people on staff but is looking to expand. Their offices are located on the back side of the McGarrah Jessee building in downtown Austin, and the setup is not your standard, drab lender's office. It's open-plan with high office chairs and a hammock and there's a "creative" meeting room with brick façade and a funky shag rug.
So far, Able has made 50 loans, most of them to Austin-based businesses and with an average loan amount of $100,000. To date, a majority of their customers have been women, and loans have gone to supporting a whole variety of businesses. They have a handful of clients in the consumer goods space, whose businesses revolve around packaged food, clothing or cleaning products. They also have restaurants and retail spaces and, in keeping with Able's Austin's roots, several food trucks.