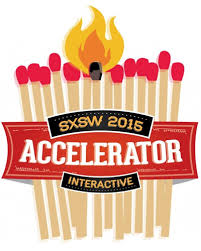 At South by Southwest Interactive for the past six years, innovative tech startups have clamored to get into the SXSW Accelerator to showcase their company before a tech-savvy audience.
This year, the deadline to apply to participate in the SXSW Accelerator is Nov. 7th.
But don't procrastinate. This is a highly selective accelerator that only takes the best of the best.
The event is open to early stage companies in six categories: entertainment and content technologies, social technologies, enterprise and big data technologies, innovative world technologies, wearable technologies, digital health & life technologies. The startup get to pitch before a panel of industry experts, early adopters and those people with money in the Venture Capital and Angel investment community.
"Past judges have included Tim Draper of DFJ, John Sculley of Apple/Pepsi, Tim O'Reilly of O'Reilly Media, Paul Graham of Y Combinator, Naval Ravikant of AngelList, Guy Kawasaki of Alltop, Chris Sacca of Lowercase Capital, Chris Hughes of New Republic/Facebook, Mark Suster of Upfront Ventures, Albert Wenger of Union Square Venture, Scott Weiss of Andreessen Horowitz, and Bob Metcalfe of Ethernet/3Com to name a few," according to Chris Valentine, organizer of the event.
The event will be held March 14th and 15th at SXSW in Austin. Apply now at SXSW.