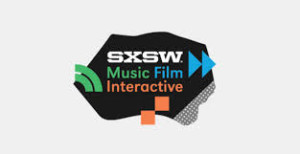 July 25 is the deadline for SXSW Interactive Panel submissions. Interactive Director Hugh Forrest said only a few hundred submissions have come in so far, though thousands are expected at the last minute. In 2014, there were 3,000, most of which came in the final week.
The deadline also applies for SXSW Music, SXSW Film and SXSW Eco speaking proposals.
"I think we will see a lot more wearable-related proposals this year," Forrest said. "There will probably be lots of stuff on self-driving cars. And, I think privacy & security will also be pretty heavy this year. As always, we're looking for creative and original ideas."
Forrest posted this blog on "How to get rejected by the SXSW Interactive Festival." Submit your idea here.
SXSW Interactive PanelPicker Themes for 2015
AI and Intelligent Devices
Art and Inspiration
Branding and Marketing
Content and Distribution
Design and Development
Diversity and Emerging Markets
DIY, Hacker and Maker
Entertainment and Immersion
Entrepreneurialism and Business
Fashion, Style and Wearable Technology
Food and Dining
Gaming and Game Development
Health and Med-Tech
Non-profit and Activism
Policy and Civic Engagement
Privacy and Security
Science and Space Exploration
Smart Transportation and Cities
Social and Relationships
Sports
Work and Career
WTF and Beyond