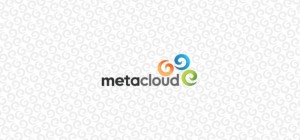 Metacloud, an OpenStack-based web hosting company for large companies, hires two key Openstack executives from Rackspace and opens a new office in Austin.
The company plans to hire 20 to 30 employees during the next 24 months in engineering, operations, marketing and sales.
Metacloud announced the hiring of Scott Sanchez and Niki Acosta, "two of the most vocal OpenStack evangelists in the could computing industry."
Last month, Metacloud raised $15 million from investors including AME Cloud Ventures, Canaan Partners, Pelion Venture Partners, Silicon Valley Bank, Storm Ventures and UMC Capital.
"We couldn't be more excited to have such top-caliber OpenStack insiders join our team," Metacloud co-founder and CEO Sean Lynch said in a news release. "Scott and Niki's experience and passion driving the adoption of OpenStack will make them powerful assets at Metacloud, and will help accelerate demand for our product."
Sanchez will serve as vice president of strategy at Metacloud. Acosta will serve as Metacloud's new director of evangelism.
– See more at: http://www.metacloud.com/2014/06/18/metacloud-enlists-renowned-openstack-advocates/#sthash.4g2NPU6f.dpuf