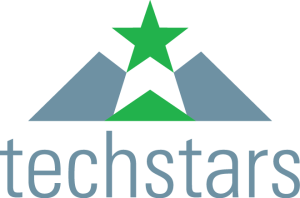 A Longhorn Startup company, Burpy, is among the latest crop of Techstars Austin companies selected to participate in its three month long accelerator.
Burpy, founded by a group of UT undergraduates and led by Aseem Ali, is an online grocery delivery business available in Austin, San Antonio, Houston and Dallas.
The other team from Austin is Experiment Engine, which runs split tests for companies by a panel of experts. The rest of the teams come from New York City, Brooklyn, Birmingham, Blacksburg, Phoenix, Marina del Rey, San Diego, Belfast and London. The 11 Techstars Austin teams are an electric group ranging from Brewbot, a beer brewing robot to Pivot Freight, a rate comparison engine for freight shipping. Techstars selected them from more than 1,500 applicants.
Smart Host, the team from New York, won the 2014 Startup Bus competition at Rackspace just before SXSW. The company created an app that aggregates and analyzes the short-term rental market from sites like HomeAway and AirBnB so a person renting out their place can price it correctly.
The program kicked off Monday and will run through Sept. 3rd when it will host its demo day, according to Jason Seats, the program's managing director.
"Heading into the second program in Austin, we're fortunate to have many of our 2013 Austin alumni on the ground as well as almost 100 incredible mentors," Seats wrote in a blog post announcing the latest class on the Techstars website.
Each of the companies selected gets $18,000 in seed funding and are offered a $100,000 convertible note. They also get perks such as free website hosting and office space. When the program ends, many of the companies go on to raise money from angel investors and venture capitalists.
The Techstars Summer 2014 Austin class:
Brewbot – A beer brewing robot controlled and monitored by your smartphone.
Burpy – Delivering same-day groceries and home essentials from a variety of local stores.
Cloud66 – Deploy and manage Ruby apps on any cloud.
Common Form – Do your taxes in 5 minutes from your pc or mobile device.
Experiment Engine – A/B testing with a marketplace of conversion experts.
Fashion Metric – Using big data to enhance fit and sizing for apparel retailers and brands.
Free Textbooks – Equips student influencers with software to replace their bookstore.
LawnStarter – The easiest way to order and manage lawn care.
NMRKT – Powering eCommerce for blogs, online magazines, and content creators.
Pivot Freight – Rate comparison engine and discount broker for freight shipping.
Smart Host – Intelligently price your short-term and vacation rental.