By LAURA LOREK
Founder of Silicon Hills News
The self-proclaimed "Uber" of on demand delivery,
Postmates
, has launched in Austin.
The San Francisco-based company wants to be the "FedEx" of home delivery, said Bastian Lehmann, CEO of Postmates.
Postmates chose Austin for its expansion because of high demand and a hungry consumer base wanting more delivery options, Lehmann said.
'Austin was requested heavily," Lehmann said. "It's a city that has a large tech community."
And that fits with Postmates customer profile. It provides delivery from any restaurant or store including prescriptions, groceries, dry cleaning, electronics, cosmetics, etc. around the clock and in less than an hour.
On demand delivery service sounds a lot like Kozmo, a New York-based delivery service, which raised $250 million during the dot com boom to deliver everything from videos and groceries to coffee and ice cream to homes and offices. Kozmo went out of business in 2001.
But Postmates is different, Lehmann said.
"We don't have any inventory or delivery vans," he said.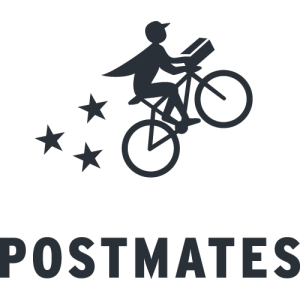 The company is like Uber or Lyft and relies on individuals and their cars and bikes to pick up goods and delivery them to their customers. It has a network of 3,000 individual delivery couriers, called Postmates, in the six cities in which it operates. It's the largest fleet behind Uber and Lyft, Lehmann said. The company currently makes more than 15,000 deliveries weekly nationwide.
Postmates has raised $23 million in venture capital and has 56 employees. It plans to hire between two to five full time employees in Austin.
Postmates officially launched today in Austin and it's offering a promotion including free delivery through June 15th and free mini-pies from Sugar Mama's Bakeshop on Thursday and Friday.
The Postmates "app, available for iOS and Android, allows users to browse an inventory of thousands of restaurants and stores in their city, add items instantly, watch their rated "Postmate" (either a driver or bike messenger) moving on the map, and track their order status in real time. Deliveries start at $5 and users pay for everything within the app — including tip — so you never have to run out and get cash," according to the company.
Postmates currently operates in San Francisco, Seattle, New York, Washington, D.C., Chicago and Los Angeles. The company has driven more than $12 million in revenue to local businesses and paid more than $5 million to its couriers.
Austin's delivery zone for Postmates includes downtown, South Congress, Zilker, Tarrytown, Rosedale, UT Campus, West Campus, part of Barton Hills, Rollingwood, West Lake Hills and most of South and East Austin. And it expects to expand even further shortly after its launch.
The on-demand delivery market is becoming a crowded one in Austin. Already, Burpy, a homegrown Longhorn startup company, offers grocery delivery. Favor, which relocated from California a few years ago, offers restaurant delivery. And Instacart, based in San Francisco, launched in Austin last month.
But the competition doesn't worry Lehmann.
"Our competitors launched after us," he said. "We are the leader in this space."
And the idea is not worth anything, Lehmann said.
"The only thing that matters is the execution," he said.