By LAURA LOREK
Founder of Silicon Hills News
Software developer Tony Broomes wants to see San Antonio develop into a high tech region along with Austin.
He's working to make that happen.
On Saturday, Broomes participated in the Alamo Civic Hackathon held at Geekdom on the seventh floor of the Rand building in downtown San Antonio. Code for America and Geekdom sponsored the event along with OpenSATX. More than 30 people participated. Catherine Lester, Allen Buck and Pegy Brimhall organized the event.
It was part of the National Day of Civic Hacking in which more than 100 cities held hackathons nationwide and in some countries, said Buck, the San Antonio event's captain.
"Our goal is to use open data and open records and to build a more transparent government using technology," Buck said.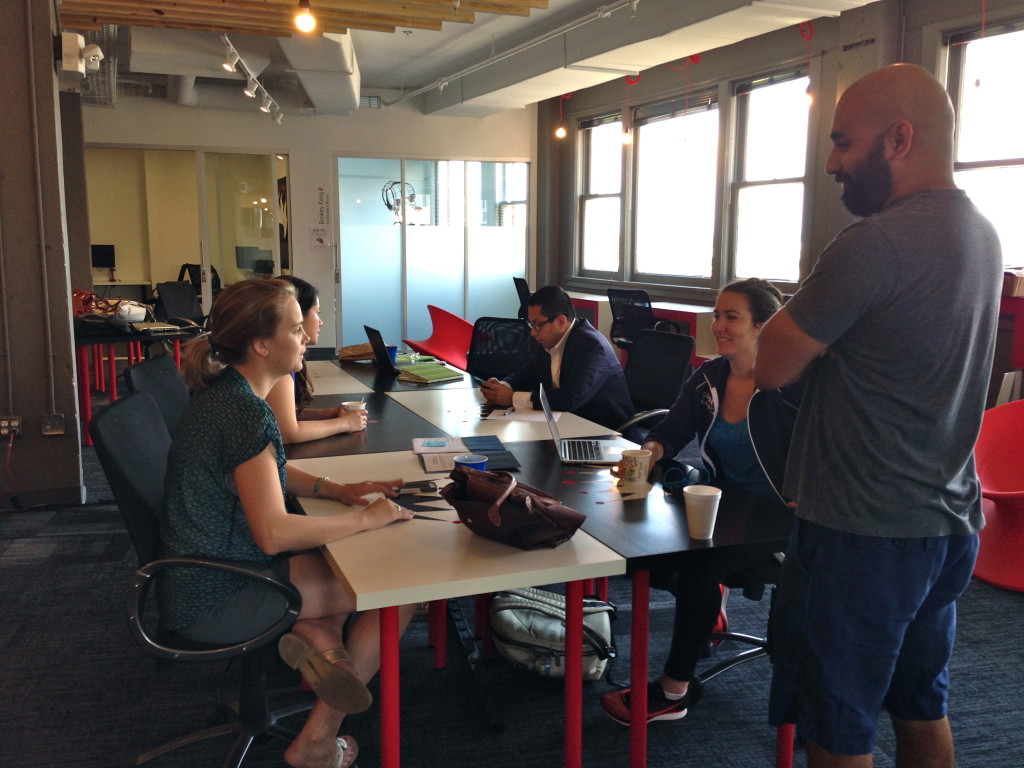 The group met at 10 a.m. and selected a project to work on until the program ended at 5 p.m. They chose to create a web app to help connect entrepreneurs and freelancers with projects for hire by the city.
A lot of times small companies and solo-entrepreneurs don't know about contract opportunities with the city, Buck said.
With the web app, vendors, like freelancers and entrepreneurs, would be able to create a profile and put information like what type of work they do and what part of the city they work in, Buck said. The app would make it easier to apply for jobs and grants with the city, he said.
"This is a democratizer," Buck said. "This creates a level playing field for a lot of people."
Code for America held an event in February at Rackspace to bring together citizens to come up with ideas on how better to access government services. More than 50 people attended.
"The idea is to build an ecosystem of civic minded hackers to work on projects in San Antonio," said Maya Benari with Code for America. She flew in for the event.
"This is so the people of San Antonio can have their voice heard and be able to shape the way the city works," she said.
Benari is one of three Code for America fellows working with the City of San Antonio this year. The other two are David Leonard and Amy Mok. They are in San Francisco working on their project for the city.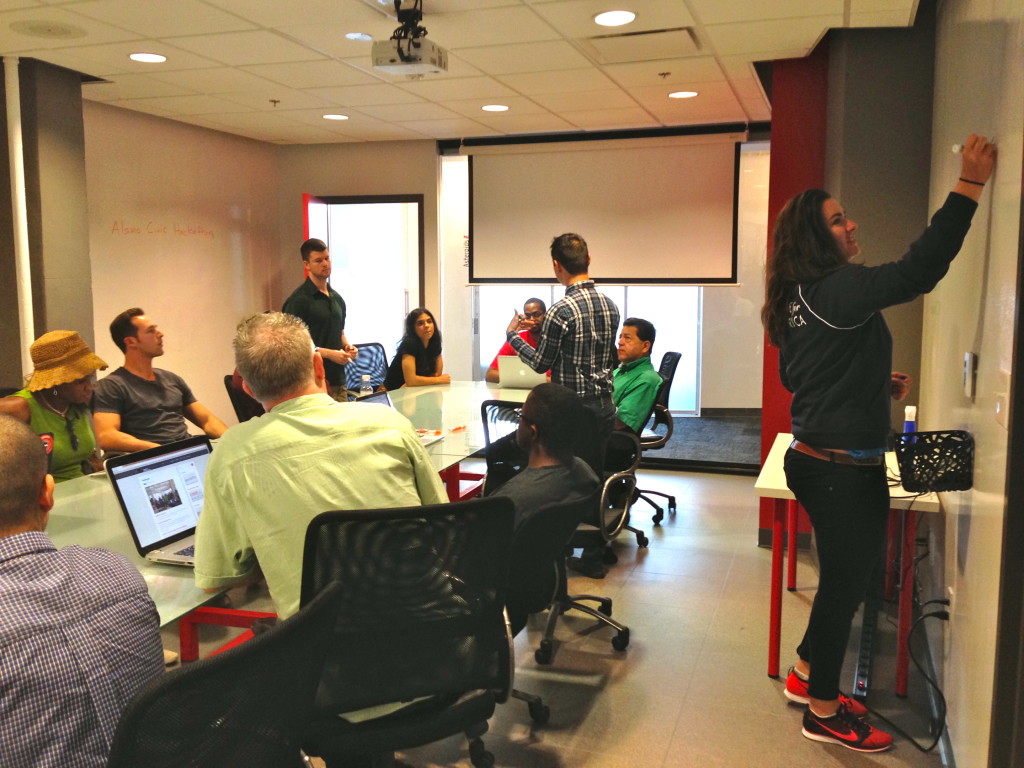 Code for America is working on creating a platform to make it easy for San Antonio homeowners to fix up their homes, Benari said.
The platform would make it easy to apply for permits from the city online and also to find grants and loans to make improvements as well as connecting homeowners with contractors or volunteer groups, she said.
The fellows expect to complete the project in September and introduce it at the Code for America summit, she said.
"Code for America is trying to reinvent the way city governments can effect change using innovation," said Lorenzo Gomez, director of Geekdom.
"This particular event is for anybody who wants to come and throw out some ideas for ways for people to innovate from a city perspective," Gomez said.
Overall, events like the Alamo Civic Hackathon help create new civic habits of getting involved, Gomez said.
"It lets people know you can effect change," Gomez said. "This removes people away from thinking "Oh there's no way I can effect the mindless machine, the political machine, that is out there and moving them to thinking hey I can actually help in a real way and I can do it in a safe environment like Geekdom."
By the end of the day, the group will have a minimum viable product, Benari said.
"I'm glad to see things are starting to be made," she said.
Any civic hackathon wants to accomplishment something in a short period of time, Buck said.
After the event, the group plans to meet with the city's information technology department and present its project as an idea the city should adopt, he said.