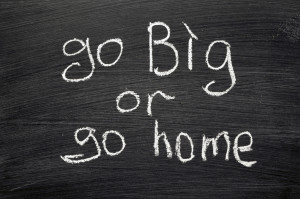 By LAURA LOREK
Founder of Silicon Hills News
In a panel titled "Austin's Brand: Go Big or Go Home" at the Austin Technology Council's CEO Summit three seasoned tech leaders gave their perspective on building a billion dollar company.
"Something that Austin is not known for is thinking big," said Mark McClain, CEO and founder of SailPoint Technologies.
Austin companies often don't go long and take their ventures to the "Thunder Lizard" stage, a term made famous by Mike Maples Jr. with Floodgate Ventures in Silicon Valley. Maples has challenged Austin entrepreneurs to come up with the next big thing and create a $100 billion tech company in the next 10 years, a venture he calls a Thunder Lizard.
RetailMeNot always had a bigger vision, said Cotter Cunningham, its CEO.
"For us, we felt like there was an opening and we could take advantage of it," Cunningham said.
RetailMeNot is now the world's largest online coupon and deals marketplace. Cunningham raised about $300 million from investors, including Austin Ventures, Google ventures and others. His intent was always to build the biggest company in the coupon market largely through acquisitions.
RetailMeNot went public last June. Its stock trades under the symbol "SALE" on the Nasdaq stock market and closed at $25 a share on Thursday. It has a market capitalization of $1.2 billion.
Rod Favaron, CEO of Spredfast, a developer of enterprise software for social media platforms previously ran a company called Lombardi Software, which he said was in a niche market. IBM acquired Lombardi Software in 2010. He then joined Spredfast.
At the time, Favaron had no idea that Spredfast was chasing a multi-billion market.
"In 2011 we started to sell to people for $100 a month," he said. "It was completely unclear how big the market would be. It hit us last summer that this was a very big market. We went from very short term planning horizons to long term planning horizons."
Spredfast raised $60 million and recently acquired another Austin startup in the social media market, Mass Relevance.
"It's either going to be a giant fireball or really successful," Favaron said. "We're shooting the moon on this one."
At SailPoint there may be a chance to go bigger and go longer, McClain said.
But it's often difficult to see that massive potential at the startup stage, he said. Some people may think their market is small but it may develop in ways they didn't think about, he said.
The key to building a massive company that can scale is product and market fit and market size, the panelists said. The market has to be really big and the startup has to be the leader.
Investors can also keep a company from going big if they don't think big, Favaron said. It's really important that investors be in synch with the long-term vision of the company, he said.
The founders also have to have the right mentality to go long and take risks. Some first time founders want to maintain control and that means they don't raise a lot of money and take risks. For example, the founders of Spredfast were willing to sell the company for $6 million, Favaron said. But he saw a much bigger market and potential.
"Our biggest competitor has raised $70 million," Favaron said. "I'm underfunded, which is weird. It's a super big market. I think going big is something we don't do enough in Austin."
First time entrepreneurs are more risk averse and tend to sell their company so they can put some money in the bank, according to the panelists. Second time founders are more willing to raise more money and risk more.
"If you're the founder you can do what you want unless you raise money," Favaron said.
Austin needs to spin out more first time entrepreneurs quickly and cultivate a set of executives "ready to swing big for the next one," according to the panel.
Austin has a strong brand as a technology center, which South by Southwest Interactive has helped to cultivate globally, said Favaron. He said he doesn't have any trouble recruiting tech talent to Austin. In fact, Spredfast just recently hired a Chief Financial Officer and had plenty of qualified candidates, he said. Earlier in the day during a different panel discussion, Chuck Gordon, co-founder of SpareFoot, mentioned his company was having trouble recruiting a CFO to relocate to Austin.