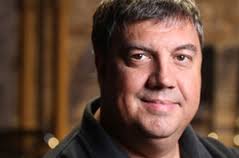 Spredfast has merged with Mass Relevance to create one of the largest independent social marketing companies, and will operate going forward as Spredfast.
Mass Relevance has created social media management platforms for more than 350 major brands including Pepsi, Campbell's, GE, Target, Walgreens and Microsoft.
Spredfast also provides its customers with a social media platform to manage all of social media channels including Facebook, Twitter, LinkedIn, Google+, YouTube, and other popular blogging services. Its clients include AT&T, Warner Brothers, Whole Foods Market, AARP, AGAIN Interactive, HomeAway, and Ogilvy.
Together, the companies have more than 600 customers and they work with all five major broadcast networks and operate in 84 countries. The companies process more than 650 million pieces of social content every day.
"Keeping up with the speed of social is a lofty challenge for marketers and media today. Consumers continue to raise the bar for how they want to engage with brands. Amidst a sea of social chatter, brands must find the right moments to interact with their audience, and move faster than ever to deliver their stories," Rod Favaron, CEO of Spredfast said in a news release "The combination of Spredfast and Mass Relevance give brands an unparalleled ability to stay on top of market trends, and be smarter about how to engage customers in social experiences that build lasting relationships."
Social media has become a crucial component of how companies interact with customers and conduct business.

"We built Mass Relevance to connect relevant conversations from social networks and fuse them into a customer's brand story. Three years later, we are honored to align with our neighbors, another Austin-based company, to complete the circle of bringing audience participation into every aspect of marketing," Sam Decker, CEO and Co-Founder of Mass Relevance, said in a news release. "The combination of Spredfast and Mass Relevance opens up new possibilities for our customers to do more with social content in real-time."
Mass Relevance, founded in 2009, has raised $5.5 million and Spredfast, founded in 2008, has raised $64.1 million to date, according to CrunchBase.
"Spredfast and Mass Relevance together provide an unmatched, comprehensive product solution necessary for any marketer to succeed in today's always on and ever-changing social environment," said Mike Dodd, Partner at Austin Ventures and founding investor in both companies." These two companies and their highly effective leadership teams have been a critical part of the Austin technology landscape and their continued growth as one entity will be a defining factor in this community."
The combined company will continue to be led by current Spredfast's CEO Favaron. Decker will join the Board of Directors and serve as Executive Advisor to the new company. Spredfast has 350 employees and offices in Austin, San Francisco, Chicago, New York, London and Sydney.