By SUSAN LAHEY
Reporter with Silicon Hills News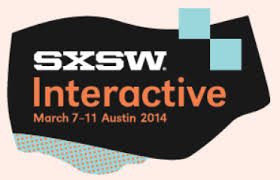 Silicon Hills News, Austin Technology Incubator and Central Texas Angel Network have picked the ten semi-finalists for a South by Southwest pitch competition to be held March 9 at the Austin Chamber Offices.
They are:
Pristine.io
Embrace Customers
Spot On Sciences
Filament Labs
Mahana
EyeQ Insights
SegUrWay
Fosbury
Lucid Tour
Articulate Labs
"What an amazing group of applicants this year," said Kyle Cox, Director, IT/Wireless & University Development portfolio for ATI . "Our round 1 judges had a difficult time narrowing the field down to the 10 semi-finalists. The caliber of these local Austin firms is up there with any nationwide competition out there."
The winners were chosen not only on the strength of their ideas from an investor standpoint, but also on their ability to tell their story in a manner compelling to the media. Frequently, it's the back story that makes a startup stand out. That may mean stumbling upon the idea in an unusual way, enduring a remarkable struggle to bring it to fruition, embarking on an epic customer validation journey and the like.
Each of the ten finalists will receive one SXSW Interactive badge and be given the opportunity to pitch in front of a panel that includes Pat Noonan of Austin Ventures, Monique Maley of Articulate Persuasion, and Gary Forni of Central Texas Angel Network. Round one will take place at 9:30 a.m.
The five finalists from that round will go on to round two at 11 a.m. where they'll pitch before Venu Shamapant of LiveOak Venture Partners, John Stockton of Mayfield Fund and Tom Chederar of VentureBeat.
The prizes include:
A series of profile articles in Silicon Hills News, following the company's growth journey.
A three month membership in ATI's Landing Pad portfolio.
A free spot in CTAN's next investor pitch day.
Three hours coaching from professional pitch coach Monique Maley
Three hours consulting from ValentineHR on issues like hiring and recruiting and compliance.
The top winner will get a series of Silicon Hills articles and one other prize of his/her choice. The second place winner will also choose two prizes from those leftover and the third place winner will take the remaining prize.