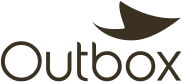 The founders of the mailbox disruptive service, Outbox of Austin, announced in a blog post that the service is shutting down.
"We announce today that we are ending the mail service, shutting down the Outbox brand, and focusing our team and resources on a totally new product," according to the post by Evan Baehr and Will Davis.
The company, founded in 2011, had raised $6.5 million to date.
The founders said they are closing Outbox to focus on a new product, but they did not elaborate on the new product.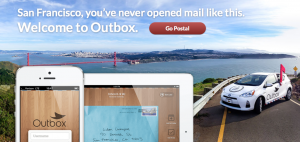 "This is bittersweet for our team, since we have poured so much into creating our product and serving our customers," according to the blog post. "Yet this announcement marks the end of a chapter for us—not the end of the story."
Outbox provided digitized mail service for a flat fee of $4.99 per month. Its employees, called unpostman, drove Prius hybrid cars with giant mail flags on them. They picked up customers' mail and scanned the contents into digital mailboxes. If a customer wanted a particular letter, Outbox would deliver that mail once a week. The company ran pilot projects of its mail service in Austin and San Francisco. It had more than 2,000 customers and another 25,000 on a waiting list for the service to expand.
Silicon Hills News did this profile on the company last year when it expanded to San Francisco.