By SHIR EVEN ZOHAR
Special Contributor to Silicon Hills News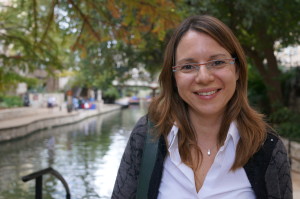 In July of 2011, San Antonio Mayor Julian Castro led a delegation to Israel on an economic study mission. The mission included signing an agreement with BioJerusalem to promote further cooperation between Israel and San Antonio's biomedical ecosystem.
Last month, I had the honor to make a mission from Tel Aviv to Geekdom in San Antonio where we held a series of market research and user feedback studies on a new diabetic management platform known as Dario that will soon be launching in the U.K., Australia, and New Zealand.
I also had the pleasure to meet BioMedSA President Ann Stephens who was in Israel with Mayor Castro, Mary Japhet with San Antonio Sports Foundation and the Mayor's Council on Fitness and serial medical device entrepreneur Ruben Zamorano. In meeting with Ann, I learned that she and the Mayor had visited with Prof. Itimar Raz at Hadassah Hospital in Jerusalem, who is one of the world's leading authorities on diabetes. Prof. Raz is a member of our company's board of directors and often speaks fondly of Ann and your forward thinking Mayor.
San Antonio Feedback Session
In addition to the feedback sessions and meeting just a sampling of your health and diabetes related community leaders, I also spoke at Health 2.0 and mentored a health related startup.
While three days is not enough time to truly experience San Antonio, I want to thank everyone who was so welcoming and helpful during my stay. Aside from "work," I was able to experience egg tacos at Taco Haven and Mi Tierra, heard some wonderful live music and experienced fish tacos at the car wash/Laundromat/restaurant/beer hall: The Cove, and enjoyed the outdoor dining experience as I was covered in a Mexican serape at The Monterrey. I loved having barbecue on the San Antonio River at The Country Line with JDRF board member, Dennis Stephen and Health 2.0's Cynthia Phelps.
Prior to San Antonio, I conducted a similar feedback session in London and of course, Tel Aviv, where our company is based. From San Antonio, I went to Cleveland to conduct another series of feedback sessions and then home to Israel.
We are entering an age where the mHealth and empowered self movement is taking hold in areas such as diabetes where our company is currently focused.
Be it in Israel, the UK, or my recent visit to San Antonio and subsequently Cleveland, we're discovering a global community of diabetics who want to better manage their condition, share their information with family and healthcare providers and hold themselves more accountable for their health. I'm hearing from people from all over the world who want to join our community and be part of sharing their data in hopes to help advance the world's collective knowledge of the diabetic condition.
San Antonio and Texas at large represents the future demography of your country. Prior to my trip, Time Magazine, put Texas on the cover of its magazine, taking the position that Texas represented the future of the United States.
A changing demographic and the increase in diabetes pose many challenges for the people of your wonderful city and state. After visiting and experiencing San Antonio, it's my belief that you can rise to the challenges before you and embrace new technologies and platforms that will bring a healthier and increasingly fit community to observe as an example of what's possible.
Shir Even Zohar is Business Development Senior Manager of LabStyle Innovations, the makers of the Dario Diabetes Management Platform.