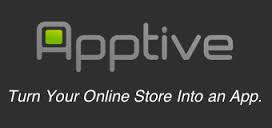 Apptive, a mobile app maker, announced it has raised $1 million in the last year.
The Austin-based company plans to use the funds to expand its partnerships with e-commerce platforms and online merchants.
"With close to half of time spent on e-commerce sites coming from smartphones and tablets, online merchants understand the importance of taking their stores mobile," Chris Belew, Co-Founder and CEO of Apptive said in a news release. "Prior to Apptive, developing a native m-commerce app meant spending thousands of dollars and dealing with endless complexity."
Apptive has struck partnerships with Bigcommerce, Shopify, Volusion and 3dcart. Those deals gives the company access to almost 160,000 online merchants.
Apptive currently has hundreds of merchants using its platform which had more than 28,000 end-customer downloads. It saw a big spike in usage following its partnership with Bigcommerce in June.