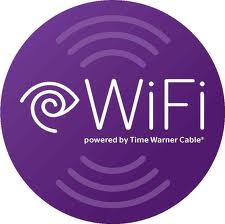 Time Warner Cable now offers 900 hotspots around Austin.
The cable company began rolling out its expanded wireless Internet service in April and plans to install 1,350 WiFi hotspots throughout Austin by the end of the year. Time Warner plans to add additional hotspots in 2014.
The WiFi Internet service is available for free to Time Warner Cable customers with Internet service and on a pay-as-you-go-basis to others.
"We're going to continue to invest to bring WiFi to areas in Austin where the community can take advantage of being connected to the Time Warner Cable network," Kathy Brabson, area vice president of operations for Time Warner Cable, said in a news release.
The company recently installed WiFi hotspots in the following locations:
Barton Springs road (Zilker Park to S. Congress)
South Lamar (Riverside to Ben White Boulevard/Highway 71)
The South Congress area (Riverside to Ben White Boulevard/Highway 71)
38th Street at the North Lamar corridor
Time Warner Cable is also offering a free two week trial of WiFi along with its partnership with the Austin City Limits Festival, starting Oct. 3rd and running through Oct. 13th. Time Warner Cable is offering free WiFi to everyone attending the music festival which runs this weekend and Oct. 11-13th.