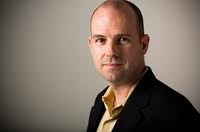 Facebook today announced it has partnered with Mass Relevance and select media companies to allow them to integrate Facebook conversations into their coverage of real-time events.
The partnership will allow Mass Relevance, an Austin-based startup, to access Facebook information to gauge the impact of an event, an article or a broadcast.
Facebook is making available its Keyword Insights API, an aggregation of the total number of posts that mention a specific term, and the Public Feed API, which displays a real-time feed of public posts for a specific word.
The tools can provide demographic insight around specific topics.
"For instance, now every week during the "What's Trending" segment of The Today Show, NBC can easily include how many people on Facebook talked about a popular subject, where it's getting the most buzz, whether it's most popular among males or females, and with which age groups," according to Facebook.
Mass Relevance will also use Facebook's tools to track trends and conversations for their media clients.
In addition to Mass Relevance and NBC's Today Show, Facebook is partnering with Buzzfeed, CNN, bSkyB and Slate.
Mass Relevance is the first and only social experience platform to gain full access to both Facebook's Public Feed API and Keyword Insights API for display in broadcast and on digital properties.
"We're able to aggregate, filter it and visual it in real time," said Sam Decker, CEO and founder of Mass Relevance.
For example, Mass Relevance can give its clients a data visualization of people talking about a football game in real time and they can put that on their website quickly and easily.
In addition, Mass Relevance can mine Facebook's real time data and pull the best comments from the public stream and put it on a television screen during an event or a sports competition.
Mass Relevance's clients want that information because it drives audience engagement, Decker said. It spurs audience involvement in that event or topic, he said.
"That drives more participation and that drives more people to tune in," Decker said.
For publications, they can use the data to tap into the conversations related around the topic of an article, Decker said.
"It creates more time on the site and more ad impressions," Decker said.
Mass Relevance has already been working with Facebook. This partnership just provides more sources to data and access, Decker said.
Today, consumers don't just watch TV, they post on websites such as Twitter and Facebook using their phones and laptops. That makes it difficult for media companies to attract viewers and deploy effective ad campaigns. Facebook's data will make it easier for them to reach their target audience with relevant content.
Mass Relevance already has a partnership with Twitter. Its clients include ESPN, ABC, CBS and most major networks as well as some publishers, sports teams and sports leagues as well. Mass Relevance, which call itself a "social experience company" has 110 employees and plans to add another 30 by the end of the year.