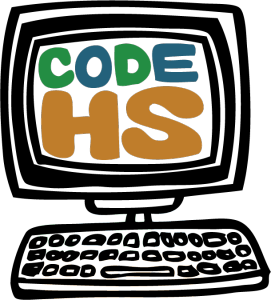 In the past, some kids took classes in High School to learn vocational skills like repairing a car in the auto shop class or crafting some cabinets in the woodshop class.
But today's workforce requires more high tech skills and most public schools have not kept pace with the change.
In fact, less than 5 percent of the High Schools in the country offer a Computer Science class to students, according to CodeHS.
So what's the solution? CodeHS, founded by two Stanford University Computer Science graduates, to teach kids basic computer programming. CodeHS is a graduate of the summer 2012 Imagine K12 Incubator.
This fall, 400 students at Highlands High School in the San Antonio Independent School District will get to learn computer programming thanks to a grant from Rackspace Hosting's Chairman Graham Weston's 80/20 Foundation. It is sponsoring the use of Code HS, a web-based platform, in the school.
Zach Galant and Jeremy Keeshin founded CodeHS to simplify computer programming for kids by turning lessons into interactive games.
"CodeHS users write their own code, starting with a game to direct a dog named Karel through a maze, progressing into more complex projects," according to a news release. "As opposed to traditional lectures, CodeHS provides individual, personal feedback, ensuring active student engagement and deeper learning of the material. The program includes dozens of tutorial videos, allowing visual, hands-on training for students."
The focus of CodeHS is to expose kids early on to programming in hopes that they may pursue careers in the field.
"This project will play a role in building a generation of San Antonians who will be a step ahead of their peers when it comes to cloud computing knowledge," 80/20 Foundation Executive Director Lorenzo Gomez said in a news statement. "Software is an integral part of today's world, there is no job that doesn't use at least a small amount of software. The employees who know how to use or fix the software will rise above the ones who do not. They will have competitive edge in the high-skilled, high-paying tech job market and position San Antonio as the cloud computing capital of the world."
Full disclosure: Graham Weston is co-founder of Geekdom, which is a sponsor of Silicon Hills News.