By ANDREW MOORE
Reporter with Silicon Hills News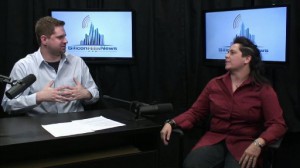 The Austin tech scene wouldn't be complete without a few game studios – all of which are trying to find a place in a competitive market. Developer FoxySoft is working to carve out their own niche with the their adult Massively Multiplayer Online Role Playing Game Venus Rising, which lets gamers fight, buy property, and find love in a virtual Roman city.
FoxySoft was created in September 2012 by 15-year MMORPG developer Alex Allen, who has worked on other titles such as D.C. Universe Online. Tired of the hectic schedule and constant layoffs in the game industry, Allen decided to create her own niche game that combined elements of MMOs and Adult titles.
Venus Rising will work similarly to MMORPG juggernaut World of Warcraft – allowing players to work together to kill enemies and find loot. Additionally, however the game will allow users to buy property, throw parties, chat with other players, and even have virtual romantic encounters with those players.
The startup will use the increasingly popular freemuim business model that allows users to download the game at no cost and then make in-game purchases, or microtransactions. Such transactions will mostly be for cosmetic items, such as clothing, but may also include weapons and items with rare game play benefits. To access additional content, including the adult content, users will have to purchase a subscription.
FoxySoft contracts two developers on a regular basis and other help as needed. It is currently bootstrapping on a budget of $100,000 and looking to crowdsource another $5,000 in the short term. Allen hopes to eventually raise around 1.2 million, which will help her hire more artists and programmers to flesh out the game further. Venus rising is scheduled to release an alpha product this fall and plans to release the full game in late 2014.
Have questions or comments about the show. Leave a comment on our Facebook Page!