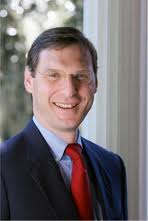 The University of Texas' Health Affairs has a new leader.
Dr. Raymond Greenberg of the Medical University of South Carolina announced today that he is leaving his post there to move to Austin to become executive vice chancellor for Health Affairs in the University of Texas System.
Greenberg, who will leave in late August, will oversee six health sciences institutions at UT including four medical schools, according to a story in the Charleston Post and Courier.
In Texas, Greenberg will succeed Dr. Kenneth Shine who retired last year and had served in that role since 2003.
Greenberg was selected after a comprehensive national search and will begin his duties in September, University of Texas Chancellor Francisco Cigarroa said in a news release.
"After receiving his undergraduate training from the University of North Carolina, Greenberg earned a medical degree from Duke University, a master of public health degree from Harvard University, and a doctorate in epidemiology from the University of North Carolina. Greenberg also holds honorary degrees from the College of Charleston, Simpson College and The Citadel," according to the news release.
"There has never been a more important time for the UT System to make major advancements in academic health. With two medical schools on the horizon in Austin and South Texas and the opportunity to expand our global leadership role in the clinical, research and educational areas, Dr. Greenberg is the right person at the right time," Cigarroa said in a news statement. "Dr. Greenberg substantively advanced excellence across education, healthcare and biomedical research at the Medical University of South Carolina during his tenure both as Provost and President."
Greenberg will oversee the new Dell Medical School.
Since April, a committee has been searching for the first dean of the Dell Medical School in Austin. It is expected to accept its first class in 2016.