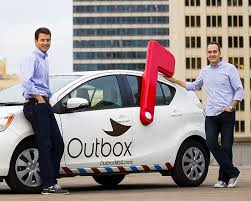 Outbox, which digitizes postal mail and delivers it to a costumer's computer, phone or iPad, just completed its Series A round of financing for $5 million.
The Austin-based company previously raised $2.5 million in angel funding.
The funds will allow the company to expand its operations in San Francisco and to hire more people, according to the company's blog post.
Mike Maples at Floodgate led the round. Peter Thiel and Brian Singerman at Founders Fund, Correlation VC, TDF Ventures, WTI, Expansion VC, Joel Peterson Capital and Emerge DE also invested in the round.
And more than 80 AngelList investors participated in the financing.
The company recently introduced a new Android app and has processed more than 150,000 pieces of mail so far. The service is available in Austin and San Francisco.
Evan Baehr and Will Davis, Harvard classmates, founded Outbox in 2011.
Every day Outbox's employees, decked out in bright red Under Armour shirts, drive their white Outbox Prius cars to pick up customers mail. They then open the mail and scan each piece into a highly secure website. Customers can then access their mail and decide which items they want hard copies of to keep. Those items are delivered every Friday to the customers.
Outbox charges $4.99 a month for the service. Customers only need to send a picture of their mailbox key to Outbox to get started. Outbox then scans the key and creates a copy of it using a 3-D printer.