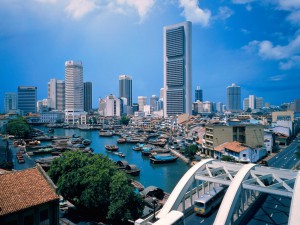 Joshua Baer, co-founder of Capital Factory in Austin, is joining 500 Startups' Geeks on a Plane Tour, which departs June 1st for Asia.
Geeks On a Plane, organized by 500 Startups, puts a whole bunch of powerful tech entrepreneurs on a plane to travel to different countries to learn about their culture and explore new business opportunities.
The trip is an invite-only tour aimed at startups, investors and executives.
"We travel by planes, trains, and automobiles to the most exciting international startup scenes with the sole mission of uniting geeks and exploring cross-border opportunities," according to Geeks On a Plane. "The result: a lifelong bond with fellow travelers, a wealth of new friends and business contacts in exploding technology markets, and a stronger appreciation for the cultural and economic ties that bind us globally."
Bear will be travelling with a group to Southeast Asia and will visit Singapore, Jakarta, Kuala Lumpur and Thailand.
The program's goals are to introduce the travelers to other startups, geeks and investors in cities around the world and for everyone to learn about new technology trends and new markets, meet cool people and have fun.