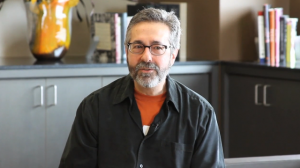 The University of Texas at Austin announced that it has partnered with video game executives to create the Denius-Sams Gaming Academy.
Warren Spector, a game designer with 30 years in the industry, and Paul Sams, chief operating officer with Blizzard Entertainment, will serve as instructors for the video game program.
The academy kicks off in the fall of 2014 with 20 students. All of the students will receive a tuition waiver and a $10,000 stipend to assist with fees and housing expenses.
The academy focuses on supporting Texas and the nation's gaming industry. Texas has 155 gaming companies with 4,000 employees and has the second largest concentration of game companies in the U.S., according to the Texas Film Commission in the Office of the Governor.
"What differentiates the Denius-Sams Gaming Academy is that it will focus explicitly on the bigger creative leadership aspects of game development – on the management and production side and on the creative leadership side," Spector, who will also serve as co-chair of the academy's advisory board, said in a news release. "This is a space that's not being filled by the other programs and it will make the academy unique."
Wofford Denius is director of the Cain Foundation and co-founder of the academy.