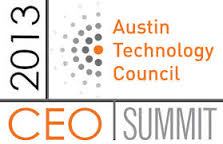 Austin's technology industry contributes $21 billion annually to the city's economy.
The city has 3,787 technology companies which employ 105,667 or 9 percent of the local workforce.
Brian Kelsey, an economic development consultant and lecturer at The University of Texas at Austin, prepared this information for the Austin Technology Council's CEO Summit on Wednesday.
He delivered the presentation to CEOs and high level executives from local technology companies attending the CEO Summit on Wednesday at the ACL Live's Moody Theater.