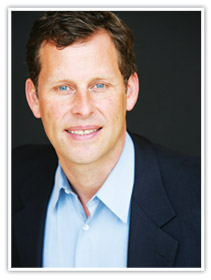 BY LAURA LOREK
Founder of Silicon Hills News
Mike Maples Jr. wants Austin entrepreneurs to create a "Thunder Lizard," a $100 billion company within 10 years.
He explained that the idea for Thunder Lizards comes from Godzilla, the fictional giant lizard hatched from radioactive atomic eggs in Japan, that stomped on entire cities, spit fire, destroyed things and was a force to be reckoned with by everyone who encountered him. Godzilla, the Thunder Lizard with an attitude, created chaos and destruction.
"A great startup aspires to be a Thunder Lizard and there's no plan B," Maples said.
That's the kind of company that Austin needs, Maples told a crowd of about 150 people gathered for the Austin Technology Council's 2013 CEO Summit at the ACL Live's Moody Theater on Wednesday.
Maples, formerly co-founder of Motive in Austin, now runs Floodgate, a venture capital firm in Silicon Valley.
"The tech industry is an industry of exceptionalism and that a very small number of companies truly matter," Maples said.
In the beginning of his talk, Maples referred to Brett Hurt's Lucky7.io blog in which Hurt lays out the different stages of companies. Austin has stage one companies in the consulting and services industry like Perficient and stage two companies that have products like Bazaarvoice, HomeAway and Solarwinds. And stage three companies that are sustainable franchise companies like Dell and Whole Foods.
But Maples sees there is an even longer view of the "long game," and those are the multi-billion dollar world changing enterprises.
Then Maples launched into a fascinating discussion of "exponential entrepreneurship," which he links to Albert Einstein and his non-linear way of thinking.
In the tech industry when it comes to exponential entrepreneurship, two basic laws exist, Maples said.

The first basic law is Moore's Law, which states that computing performance doubles every 18 months. Moore's Law animates the magic of the tech industry, Maples said.
"The power of Moore's Law is more powerful than any incumbent," Maples said.
"Moore's law guarantees that the tech industry is not an industry of bubbles. The technology industry is always going to have a magical supply of startups to challenge the incumbents."
It is our asymmetric weapon of the startup, Maples said. The PC supplanted the mainframe, and then the networked server disrupted the PC industry, followed by the Internet and social networking.
Maples also said that he believed the social networking wave in the computer industry was over and it was time to get on with the next wave of innovations.
The second law Maples explained is the Power Law, which states that the biggest outcome is bigger than all of the other outcomes combined and the next biggest outcome is bigger than all of the cumulative next set of outcomes combined.
In the next year, angels will fund 10,000 to 20,000 companies and 50 to 100 of them will not suck and will provide an exit greater than $50 million, Maples said. About 10, plus or minus five, will be special, Maples said. He defines special as getting to $100 million in profitable revenue within five years of Series A funding.
"In a typical year, the most valuable company is worth more than the other 9,999 companies combined," Maples said. "That's pretty interesting. That's pretty counter-intuitive."
Maples hopes that Twitter, one of his early investments, will have the most valuable crown some year.
So what does the Power Law mean?
"Being awesome is about being number one and no plan B," Maples said. "Being number two is dramatically worse than being number one and being number three almost doesn't matter, particularly in a given market segment. But high tech is a winner take all business."
Among Maples' angel investments, Twitter is by far, worth more than all his other angel investments combined. Twitter is worth more than 200 times his original investment, Maples said.
Dropbox is worth more, right now, than all of the other YCombinator funded companies combined, Maples said.
"The Power Law is an important law to respect," he said. "It animates exceptionalism just as much as Moore's Law."
Going long involves embracing these laws as weapons of advancement and entrepreneurship, Maples said.
"I basically believe high tech entrepreneurship is about using the asymmetric power of Moore's Law to create one of the ten best companies of the year," Maples said.
So to create a breakthrough company, entrepreneurs need to use nonlinear reasoning. And that's hard because people are hardwired for linear thinking. Maples used Einstein's exponential reasoning and nonlinear thinking as examples of creating breakthrough ideas. He had counterintuitive and abstract ideas.
Today, too many entrepreneurs reason by analogy when they come up with their startup idea, Maples said. They copy what others do but with a slight variation, he said. That will not give you a breakthrough idea, he said.
"When people say I'm the this of that I almost always say no," Maples said.
Also, the Lean Startup methodology to figure out a startup idea will not lead to the breakthrough idea, Maples said.
He challenged entrepreneurs to employ first principle reasoning and to come up with a valuable company that nobody is building.
To quote from Jonathan Livingston Seagull, a book Maples read when he was ten and still considers one of the most meaningful books on entrepreneurship, Maples displayed a slide that stated, "The limits that we experience in this world are usually not created by the world they are created in our own minds."
"Break the chains of your thought and you break the chains of everything," he said.
Tech entrepreneurs today have an imagination problem, he said.
"The thing that I've learned from these entrepreneurs is the really great ones are the ones that refuse to see the limits that other people see," he said.