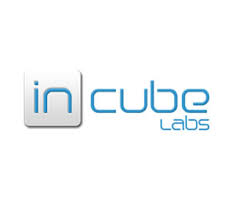 InCube Labs, a research incubator in San Antonio, Thursday announced it has launched two new life sciences companies.
Those companies are Theracle, which has developed a treatment for brain cancer, and iBridge Medical, which is developing a technology platform to manage patient's implanted medical devices.
That brings to five the total number of companies at InCube Labs. The others are Corhythm, Neurolink and Fe3 Medical.
"These new companies represent the 21st century innovation and high-wage job creation that are fast becoming a thriving part of San Antonio's economy," Mayor Julian Castro said in a news statement.
"Our new companies represent exciting opportunities to dramatically improve patient care," Mir Imran, InCube Labs Chairman & CEO, said in a statement.
In 2010, InCube Labs and the City of San Antonio announced the creation of InCube Lab's San Antonio Innovation Center and three companies moved from Silicon Valley to San Antonio – Fe3 Medical, Corhythm and Neurolink.
InCube Labs also has a center in San Jose, CA.