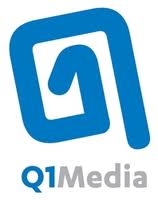 Q1Media on Thursday announced that it has completed its merger with AdExcite, a video ad network company.
Austin-based Q1Media, founded in 2004, runs a display advertising network with millions of monthly visitors.
The merger with AdExcite, founded in 2009, allows Q1Media to offer video and mobile web advertising. The company will operate as Q1Media with AdExcite remaining as a brand and AdExcite's co-founder Phil Banfield will now serve as Q1Media's CEO. Bill Wiemann, Q1Media's founder and CEO, will serve as president and COO.
The terms of the deal were not disclosed.
"Adding AdExcite's proprietary online and mobile video advertising technology to the real time bidding and ad targeting platforms we've built at Q1Media allows us to offer broader and more immersive digital advertising solutions," Wiemann said in a news release. "Phil and his team have done a remarkable job growing AdExcite's video advertising network. I welcome his leadership as we become a single entity with the power to rapidly create greenfield online advertising inventory while building better value for web publishers."
AdExite offers customers its vSlider and vPlayer that allows web publishers to add video advertising to their site. It currently has about a third of the online video advertising market in the U.S.
Q1Media has 30 employees and plans to add 25 more locally and in Los Angeles and New York this year.