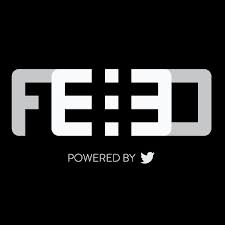 The second annual #FEED powered by Twitter at SXSW Interactive opened last night with a gala preview party.
"The five days of events focuses on "interactive social media feed art" created
by visual design artists from the The Meta Agency, telling the story of SXSW by merging social media, art, technology and wellness into an engaging offline experience," said Len Stein, spokesman.
The first video "Generating Synchronciity" is by Justin Bolognino with Learned Evolution, producer of the events, parties and dances at the AMOA-Art House at Jones Center at 700 Congress Ave. He'll be producing a new video every night, which we'll post here.
To get the schedule for #FEED powered by Twitter, please visit Learned Evolution.
#FEED Powered by Twitter @Night 1 – "Generating Synchronicity" from #FEED on Vimeo.