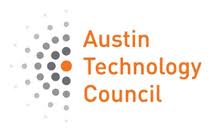 The Austin Technology Council Monday announced a free Gateway to Austin's Best app to showcase Austin's coolest technologies, food and entertainment.
ATC's Gateway to Austin's Best app has been developed in partnership with Circuit of the Americas, MapMyFitness, Tabbedout, the Austin Food Blogger Alliance, Austin Startup Games and RED Method. The Gateway mobile app for iPhone and Android is a guide to the food, tech and entertainment. The app provides Austin's best maps, lists, links and picks to help navigate Austin during South by Southwest.
People who download and use the Gateway to Austin's Best app will be entered to win two tickets to any 2013 event at Austin's Circuit of the Americas. Winners will be announced at the ATC CEO Summit on May 8th.
"We will only be successful in Austin as a global competitor if we work collectively to showcase what we all know and love about Austin tech," ATC President Julie Huls said in a news release. "We get to experience the best and brightest in Austin everyday– we have amazing executives; hundreds of available tech jobs; and a cool scene to support a strong workforce. Now, it's time to showcase what we know and love to the rest of the world."
ATC, with more than 7,000 members, is hosting its first "Very Important Tech or VIT" Gateway Party, Thursday, March 7, at ACL Live at The Moody Theater from 5 p.m. until 10 p.m. for its members. Reserve a ticket on its website. The party features music by the White Ghost Shivers, LED dancers and executive networking.