Well that didn't last long.
One minute, Heyride is making all this noise in Austin and disrupting the taxi industry there.
And the next, it's swallowed whole by SideCar, a competitor, based in Silicon Valley.
On Thursday, SideCar, a ridesharing startup, announced it acquired the assets of Heyride.
SideCar has a free app for smart phones that hooks people who need rides up with pre-screened drivers.
SideCar is making the acquisition just in time for SXSW. That's where Josh Huck, the founder and CEO of Heyride, got the idea to create Heyride in 2012. He noticed a shortage of cabs and wished there was a better way to get from place to place than taking a traditional taxi.
While Heyride was only available in Austin, SideCar offers its services in San Francisco and Seattle and has already provided people with more than 100,000 rides. The company will expand its service to Philadelphia, Austin and Los Angeles this weekend and is actively recruiting drivers in New York, Chicago, Washington, DC and Boston.
"We've heard from people across the country and around the world that they want the SideCar community to take root in their cities and towns," Sunil Paul, CEO of SideCar, said in a news release. "Heyride's talented team has developed a unique design and experience that will help take the rideshare movement we started here in San Francisco nationwide. We are thrilled to welcome Heyride to the SideCar family."
Heyride had five full time employees. They will join the SideCar staff. Silicon Hills News did this interview with Huck last November.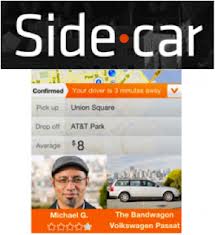 SideCar has raised $10 million from investors including Lightspeed Venture Partners, Google Ventures, Spring Ventures, Huron River Ventures, SV Angel, Lerer Ventures and others.
Heyride raised $400,000 from Silverton Partners in Austin.
The terms of the deal were not disclosed.
The ridesharing industry is beginning to take off despite some early regulatory troubles. In addition to the traditional taxi cabs, Sidecar faces competition from startups Uber and Lyft.