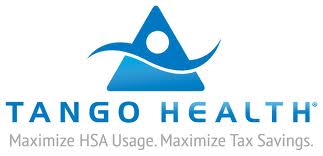 Tango Health, a provider of Health Savings Account management software, announced it has closed on a $1 million follow-on round to its Series B funding from industry veterans and company management.
The Austin-based company plans to use the funds to add more sales, marketing and customer service staff.
"Tango has a unique solution in a high growth market and the industry is taking notice," Brian R. Smith, Managing Director at S3 Ventures, said in a news statement. "We believe their growth will continue to accelerate given the robust CDH market and strength of their value proposition that is in high demand from employees, employers and partners alike."
Tango Health also reported its annual revenue rose 800 percent last year as demand for its software and services continue to climb as more companies adopt consumer directed health plans to save costs and provide quality healthcare.
"Tango is growing quickly because our solution addresses a key pain point for employee benefit professionals: driving education and adoption of consumer-directed plans and HSAs. The increased participation we enable leads to tax savings, lower health benefit costs, and higher satisfaction for both employees and companies," Duncan Van Dusen, Co-Founder and CEO of Tango Health, said in a news release.