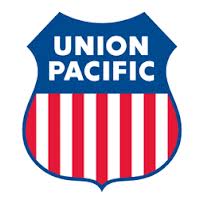 The largest railroad network in the United States, Union Pacific Railroad has picked Austin for its new technology innovation center.
Union Pacific has opened an Information Technology Center at 807 Las Cimas Parkway in northwest Austin. The railroad plans to develop software and do engineering research and development at the site. The office can support up to 40 programmers and engineers.
A few months ago, General Motors and Visa have both announced plans to put innovation centers in Austin. And earlier this year, Apple announced plans to hire up to 3,600 employees at its Americas Operation Center in Austin during the next 10 years.
Union Pacific, one of the oldest companies in the U.S. founded 150 years ago, operates 6,300 miles of railroad tracks in Texas, more than any other state. It also has more employees here than any state except Nebraska, where it is based in Omaha, according to a news release.

"We continue to pursue aggressive recruiting efforts within the Texas university systems and found many of the candidates prefer to live and work in Austin," Lynden Tennison, Union Pacific senior vice president and chief information officer, said in a news release. "Having an office in the heart of Austin will help us bring exciting new opportunities to the exceptional talent being developed in Texas."
Union Pacific coordinates recruiting and outreach programs with the University of Texas at Austin, Texas A&M University, and the University of Texas at San Antonio, among others.
Union Pacific has its own telecommunications networks, which supports the company's 10,000 customers and 32,000-mile rail network across 23 states.