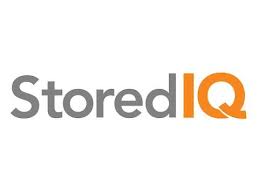 IBM announced plans to acquire StoredIQ Inc., a privately-held data analysis and management firm in Austin.
The companies did not disclose the financial terms of the deal.
StoredIQ will help IBM's clients manage their data to know what to keep and what to throw away and how to use that data in its operations.
In addition to StoredIQ, IBM offers a solution called Information Lifecycle Governance to deal with data. StoredIQ will further enhance IBM's ability to help clients manage data effectively.
IBM's focus in helping clients manage data is to help them run their businesses more efficiently and to lower costs for storing data and to adhere to regulations on how long to keep information such as email.
"When StoredIQ was founded in 2001, the size of the digital universe was 6,500 petabytes. Back then, our mission was to help companies understand their digital content, and help them turn data into information they could use and act on," according to this posting on the company's site. "This year, the digital universe is expected to reach 1.2 million petabytes, and it's growing by tenfold every year. Every year! To give you some perspective, thats 7.6 million Libraries of Congress."
This Slideshare presentation shows how IBM is using big data to help its clients understand their businesses better.