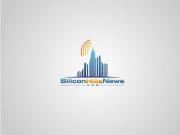 For the past year, I've lived a life of passion.
I've showed up at the University of Texas' entrepreneurial events – one of the only reporters to cover the 1SemesterStartup.com pitch days and I've spent many weekends and nights covering 3Day Startups, Startup Weekends, Startup Olympics and Austin Technology Incubator conferences and so many other events.
Freelancers for SiliconHillsNews, primarily Susan Lahey, have attended a variety of technology seminars, talks, and presentations throughout the tech community that rarely get covered.
Why do we do this? Because a real need exists to grow our own technology media site in Central Texas that marries both communities and puts a spotlight on science, technology, engineering and math accomplishments. To compete in a global economy, we must promote ingenuity and innovation at the local level. Why do tech companies look for validation in sites like TechCrunch when they should be focused on growing their business? Let Silicon Hills News spotlight your successes instead.
What you may not know about me is that I've travelled the world in my two decades as a business and technology reporter. In 1992, I visited a Chinese VCR manufacturing plant and did a story on the growing manufacturing base in China. Five years later, I returned to do a five part series for the South Florida Sun Sentinel on doing business with China, visiting a Motorola pager manufacturing plant outside of Beijing and a Catalina lighting manufacturing plant in Southern China. I also visited Japan in 1990 when Sony bought its first U.S. chip plant in San Antonio. I did a five part series for The Light on doing business with Japan and I visited Sony's headquarters to meet with its semiconductor executives. The San Antonio plant is now home to a National Security Agency facility.
My mom lived in Korea and Japan for 13 years working as an English professor at U.S. military bases for the University of Maryland. I was lucky enough to visit her regularly while she worked there. We've been all over Asia and those experiences taught me about the value of hard work and education in creating new companies and jobs to drive the innovation economy.
I've been to Singapore, where leaders think you're ordinary if you have a Bachelor's degree. You're a little more respected with a master's degree and you're extraordinary with a Phd. The society actively recruits some of the brightest minds in the world to work in its research and development centers. In the U.S., with our prohibitive HB-1 Visa requirements, we throw out some of the brightest minds that earn degrees in our universities. And guess what? They go back to their countries to ignite their innovation revolutions.
Throughout the years, I've had the pleasure to interview some of the top technology leaders of our time. I'm convinced from those interviews and my years of experience that now is the time for a revolution. We must quit idolizing sports, music and movie stars and embrace our innovators. We must tell their stories and inspire kids to pursue degrees in the STEM fields.
And I've been ahead of the tech trends for decades. This isn't a new message. This is something I've been saying for two decades.
Now is the time to take risks. In 10 years, the daily newspapers in both cities will be no bigger than blogs. It's not something that I want to happen. It's just inevitable. That's why it's so important to build the next generation of news now.
Just the fact that SiliconHillsNews.com exists has beefed up technology coverage in both Austin and San Antonio. Competition is good. Competition in media means a more informed public. That benefits everyone.
So if you want to join the revolution, please e-mail me. You can also like our Facebook page, sign up for our newsletter or make a donation to the site. It's our one-year anniversary. Most businesses don't make it this far. But through grit and determination and a lot of sweat equity, we have and this next year promises to be even better.