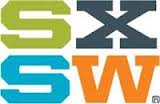 South by Southwest Interactive is inviting coders and designers in the Austin area to participate in a Hackathon at the end of this month.
The SXSW hackathon focuses on finding "a correlation between health-related data and patient care." The 24-hour event takes place Sept. 29th and 30th at Conjuctured Coworking at 1309 East 7th Street in Austin. It will feature five people per team with SXSW prizes awarded for the top teams.
The event is free. But it's limited to the first 50 people to sign up at the Eventbrite site. Right now, 39 spots remain.