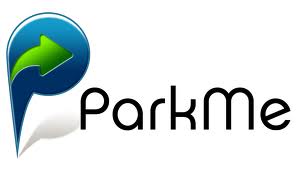 Earlier this year, ParkMe launched a free iPhone app that allows people to check real-time availability of garage and street parking for areas around downtown Austin and the University of Texas.
The company also made quite an impression at South by Southwest in March. It placed paper boots and fake parking tickets on hundreds of cars all around the convention center. The clever marketing stunt got the attention of the media as well as consumers.
Recently, ParkMe's Kevin Blomberg took time to answer a few questions about how the company, based in Santa Monica, Calif. has been doing since its launch.
Q. Can you explain what ParkMe does?
ParkMe is the leading provider of static and real-time parking data in the US, Canada and Europe. We provide robust data (parking rates, hours of operation, entry points, occupancy levels etc) to navigation systems and cars, as well as through our free iPhone app. Ultimately, our goal is to change the paradigm of navigation by including parking, the last and oftentimes most important leg of the journey. We take the thinking out of this annoying process by empowering drivers with intelligent parking information.
Q. Where did you come up with the idea for ParkMe?
ParkMe (formerly Parking In Motion) began in 2009 as a backlash to the daily nuisance of trying to find parking in downtown Santa Monica. We realized that the navigation experience was incomplete without including parking, and that drivers needed in addition to being directed to the front door of a destination. There was a serious lack of this type information out there, so we began to work with cities and private operators to aggregate many different types of data. And as we went forward, it became clear to us that the industry was mostly still in analog mode and lacked the key component of technology. Much like real-time traffic reports, we think people deserve up-to-the-minute parking info.
Q. Who makes up the team behind ParkMe?

Two local boys, Sam Friedman (CEO) and Alex Israel (COO), initially formed the company in 2009 as a response to the daily frustration of parking in Los Angeles. These two humbly started the operation out of Sam's garage, and now ParkMe maintains 15 full time employees in our beautiful downtown Santa Monica offices.
Q. What is your market?
There is indeed a very large market for our service. We're not only marketing our app to transient consumers, drivers and tourists, but also to navigation and car companies. Additionally, any local business or events site can embed our free web map widget onto their websites to allow their customers to reach them faster and more efficiently. Everybody needs to park, so the opportunities are vast.
Q. How does ParkMe make money?
Good question. Our app is completely free, but we make money by licensing our data to navigation systems, third party app developers, and eventually directly to automobiles. We also work with reservation and payment platforms, and derive profit from those transactions. However, ParkMe's future is certainly in car navigation systems, and we've already been approached by major manufacturers about including our data in their vehicles.
Q. Who are some of your customers? How many people are using the ParkMe app?
Because our app is free, we don't make money off our transient users. We're heavily focused on the "car-sumer," as we like to call it and I'd say we have somewhere between 40k – 70k downloads.
Q. What differentiates your company from the competition?
We don't really have any direct competitors, but the closest ones are just focusing on the US, whereas our database reached Europe, Australia, and eventually into parking nightmare places like India. Also, our so-called competitors aren't giving their customers "real-time" data. Not only can we tap into existing infrastructure to provide valuable data such as a garage's occupancy, we also have a patent pending algorithm that shows the availability of on-street meters.
Q. How is your company financed?
We have been funded by two very well respected firms with tremendous experience in the startup and transportation technology realm. The first is Fontinalis Ventures, which is based out of Detroit and co-founded by Bill Ford. IDG Ventures is our other sponsor, and they are based out of Silicon Valley with a history of backing many prominent startups and larger tech companies.
Q. What's the biggest mistake so far?
Well, our company is mostly comprised of people in their 20s and 30s, so there have certainly been times where we'll try a tactic, or an app design idea that won't work. Learning from mistakes is something that is emphasized office-wide. A lot of us are establishing a company for the first time, and to say it's been a flawless experience would be untruthful. That being said, we've been deftly able to learn and grow alongside the company.
Q. What's the company's biggest achievement?
I'd say it's hands down our launch of real-time parking with the city of Austin, which was preceded by our SXSW guerrilla marketing stunt. If you haven't seen it, please check out the video of us "booting" all the cars in the downtown core. People loved the stunt, and were very good sports about it. But clearly, that was a great setup for our subsequent launch with the city. Austin now has fully operational, up-to-the-minute parking information in its downtown core.
Q. Why did you choose to expand into Austin?

Several reasons, but mainly because of its population and economic boom. Forbes recently called Austin the fastest growing US city, and of course it has also become a hotbed for innovations in media and technology. Another reason was the willingness of Austin's civic leaders to work with a startup like ParkMe to help residents and tourists have better access to this valuable transit information.