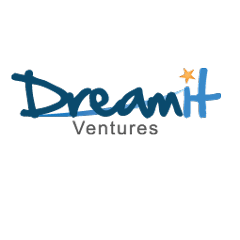 Got a dream for the next big thing?
Then DreamIt Ventures has got an pre-seed stage accelerator program for you.
The Philadelphia-based incubator will launch its first accelerator program in Austin, which will kick off in mid-December and run through March.
The companies in the program will launch at South by Southwest Interactive.
DreamIt Ventures will begin accepting applications later on this summer. It gives entrepreneurs $25,000 in exchange for a 6 percent stake in the company. It also provides office space and all kinds of startup services including legal, accounting and marketing. Entrepreneurs from anywhere can apply, but they must relocate to Austin for the program.
DreamIt Managing Partner Kerry Rupp will run the Austin program.
DreamIT has already helped to launch 65 companies and has 45 more in its pipelines with plans to launch in the next year. Its companies include: Adaptly, Cloudmine, Mindsnacks, Notehall and others.
DreamIt ventures joins Josh Baer's Capital Factory as one of the incubators for new tech startups in Austin.
In San Antonio, the TechStars Cloud will select its next class in the fall. Its program runs from January to April and Jason Seats is the managing director.
The Geekdom Fund in San Antonio at Geekdom, a coworking and collaboration site at the Weston Centre downtown also offers $25,000 equity investments in startups. The companies must be a member of Geekdom and relocate to its offices there. It provides free office space and other startup services.
For more information on the DreamIt Ventures Austin program, read its press release or this TechCrunch story.